Mesothelioma & Asbestos Law Firm In Arizona
---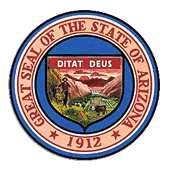 Early, Lucarelli, Sweeney & Meisenkothen is a nationwide law firm that handles mesothelioma and asbestos-exposure lawsuits in Arizona. The clients represented by our firm have been affected by mesothelioma in many Arizona cities and towns, from Tucson to Phoenix to Flagstaff.
Our lawyers are experienced professionals on asbestos liability issues, legislation, and litigation. We have helped mesothelioma victims in the Grand Canyon State quickly receive compensation to help them pay for treatment and recover lost income. With more than four decades of experience, our attorneys and legal staff have become familiar with the many different asbestos companies operating in Arizona, and we have seen how their business practices have led to the development of terminal illnesses like mesothelioma in their workers.
Filing Mesothelioma Lawsuits in Arizona
In most cases, mesothelioma victims or their survivors can file an asbestos claim in any state where they have lived, provided military service, or otherwise been employed. Even if you are not currently residing, stationed, or working in Arizona, you may be able to file an asbestos claim if the relevant exposure occurred in that state.
Our knowledgeable lawyers can help you figure out which venue is most appropriate for your lawsuit. We can also provide guidance on which court would be most likely to hear your case favorably, based on the specifics.
Arizona Asbestos Laws
Arizona has passed a number of laws that regulate the manufacture, use, and distribution of asbestos products. Many of the laws focus on improving air quality, asbestos abatement, and litigation in state courts.
Asbestos Litigation in Arizona
In recent years, the Arizona legislature has passed a number of laws to change the way that asbestos cases are handled in state courts. These new laws are generally seen as attempts by the state to reform how individuals receive compensation for asbestos-related diseases, such as mesothelioma.
The first of these new Arizona State laws, the Successor Corporation Asbestos-Related Liability Fairness Act, was passed in 2012. It addressed the liability of successor corporations of asbestos companies by creating new limits on the amount of money these corporations had to pay for asbestos exposure lawsuits. In short, the amount of compensation to be paid out by successor companies is determined at the time of the merger based on the company's "fair market value"; beyond that amount, the new company does not have any liability for asbestos claims brought against it. While there are a few exceptions related to workers' compensation and obligations under the National Labor Relations Act, in practice this law severely limits the amount of compensation mesothelioma victims can receive.
In 2015, Arizona passed another law to change how asbestos litigation is handled in the state. In particular, as of July 3, 2015, plaintiffs must have 45 days to disclose all personal injury claims that they have submitted to asbestos trusts or that they plan to file, along with various proofs and documentation related to their claims, which must be supplemented as additional trust claims are filed. The new law also removes any confidentiality related to claims filed with asbestos trusts. Finally, if the plaintiff receives any compensation from an asbestos trust, that same amount will be taken out of any final judgment in favor of the plaintiff.
As may be expected, the enactment of these laws in Arizona has made it more difficult for victims of asbestos exposure to receive full compensation for their asbestos-related injuries and illnesses.
Asbestos Safety Guidelines in Arizona
The responsibility for supervising the Environmental Protection Agency's (EPA) National Emissions Standards for Hazardous Air Pollutants (NESHAP) guidelines goes to the Arizona Department of Environmental Quality (ADEQ). While the state does not have any additional laws regulating asbestos exposure, there are three counties in Arizona that have implemented additional regulations, namely, Maricopa County, Pima County, and Pinal County. Companies and individuals in these counties (excluding tribal lands) are required to follow the local guidelines in addition to NESHAP rules.
In addition, the Arizona Division of Occupational Safety and Health (ADOSH) oversees the use of asbestos and issues related to asbestos exposure in the workplace, not including mining operations and federal employees (which are overseen by Federal MSHA and OSHA, respectively). ADOSH offers training seminars on a number of issues related to workplace health and safety, including sessions about asbestos.
ELSM Mesothelioma Clients in Arizona
The lawyers of Early, Lucarelli, Sweeney & Meisenkothen have represented mesothelioma clients all throughout the state of Arizona who have been exposed to asbestos. Our clients live in the towns and cities of Arizona listed below:
Top Arizona Cities and Towns Where ELSM Clients Live
---
Apache Junction

, AZ

2

Avondale

, AZ

1

Buckeye

, AZ

1

Bullhead City

, AZ

1

Chandler

, AZ

2

Cottonwood

, AZ

3

Elfrida

, AZ

1

Flagstaff

, AZ

1

Fountain Hills

, AZ

2

Gilbert

, AZ

2

Glendale

, AZ

4

Gold Canyon

, AZ

1

Goodyear

, AZ

1

Green Valley

, AZ

3

Kingman

, AZ

1

Lake Havasu City

, AZ

2

Marana

, AZ

1

Maricopa

, AZ

1

Mesa

, AZ

13

New River

, AZ

1

North Phoenix

, AZ

1

Oracle

, AZ

1

Oro Valley

, AZ

2

Peoria

, AZ

5

Phoenix

, AZ

17

Prescott

, AZ

3

Prescott Valley

, AZ

1

Safford

, AZ

1

San Manuel

, AZ

1

San Tan Valley

, AZ

1

Scottsdale

, AZ

7

Sierra Vista

, AZ

1

Snowflake

, AZ

2

Springerville

, AZ

1

Sun City

, AZ

5

Sun City West

, AZ

3

Sun Lakes

, AZ

2

Surprise

, AZ

6

Tubac

, AZ

1

Tucson

, AZ

11

Winkelman

, AZ

1

Yuma

, AZ

2
---
Total number of Arizona towns and cities represented by ELSM: 42
Settlements for Mesothelioma Clients Living in Arizona
The following table represents some of the types of Arizona mesothelioma clients our law firm has had the privilege of helping to receive financial assistance as a result of their exposure to asbestos.
| State | Disease | Occupation / Exposure | Age | ~ Monies to Date |
| --- | --- | --- | --- | --- |
| AZ | Mesothelioma | Office Worker | 76 | ~$5,500,000 |
| AZ | Mesothelioma | Plantworker / Construction | 77 | ~$4,600,000 |
| AZ | Mesothelioma | Navy / Powerhouse | 62 | ~$4,000,000 |
| AZ | Mesothelioma | Navy / Welder | 58 | ~$4,000,000 |
| AZ | Mesothelioma | Navy / Self Employed | 77 | ~$3,100,000 |
| AZ | Mesothelioma | Construction | 77 | ~$3,000,000 |
| AZ | Mesothelioma | Marines / Office Worker | 75 | ~$2,900,000 |
| AZ | Mesothelioma | Navy | 71 | ~$2,900,000 |
| AZ | Mesothelioma | Navy / HVAC | 81 | ~$2,700,000 |
| AZ | Mesothelioma | Insulator / Construction | 62 | ~$2,500,000 |
| AZ | Mesothelioma | Railroad | 83 | ~$2,500,000 |
Please note that individual cases vary based upon a number of factors, and prior results do not guarantee a similar outcome. If you have any questions about your legal rights, please contact us immediately.
Questions? Let's Talk.
We are happy to answer any questions you may have. We are here to help you!
Jennifer Lucarelli
Partner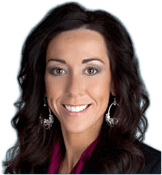 Jobsites in Arizona with Documented Mesothelioma Cases
One of the highest-risk places for asbestos exposure is on the job. Many different jobsites within Arizona have exposed employees to asbestos, putting them at risk of developing deadly diseases such as mesothelioma.
Our law firm has represented mesothelioma clients who have worked at some of the largest sites in Arizona where asbestos exposure occurred:
Alcoa (F/K/A Reynolds Metals) - Phoenix
American Smelting & Refining Company - Hayden
Apache Generating Station - Cochise
Arizona Light and Power Company - Phoenix
Arizona State University - Tempe
Calumet and Arizona Mining Company - Douglas
Copper Queen Consolidated Mining Company - Douglas
Duval Mine - Tucson
Flagstaff Electric Light Company - Flagstaff
General Electric - Cochise, Phoenix
Hughes Aircraft - Tucson
Kaiser Refractories - Tempe
Luke Air Force Base - Phoenix
Magma Copper Company - San Manuel
Morenci Power Plant - Morenci
Page Power Plant - Page
Palo Verde Nuclear Generating Plant - Clarkdale
Phelps Dodge Copper Mine - Ajo
Ray Consolidated Copper Company - Hayden
Reynolds Metals Company - Phoenix
Salt River Project - Phoenix, Tempe
Tucson Gas and Electric Company - Tucson
University of Arizona - Tucson
These are certainly not the only places in Arizona where people were exposed to asbestos. Regardless of where you or your loved one has dwelled, been employed, or performed military service in Arizona, our firm can help you receive compensation for asbestos exposure.
Arizona Statute of Limitations for Mesothelioma
In Arizona, the statute of limitations for mesothelioma and asbestos claims is 2 years from diagnosis. For wrongful death claims, victims' families have 2 years from the time a loved one passes away to file their claim, according to the statute.
Because there is only a short time to gather evidence and file a claim, mesothelioma victims in Arizona and their families must act quickly to find a lawyer who is experienced with asbestos-related claims. Failing to act before the statute of limitations runs out could result in a loss of rights to compensation for you or your family.
Talk with an Arizona Mesothelioma Lawyer Today
Request a Free Evaluation if you or someone you love has been diagnosed with mesothelioma due to asbestos exposure while living or working in Arizona. Our attorneys will travel to visit you at your convenience and at no cost to you. We understand how difficult a time this is for you and will assist in any way that we can. You can also call us toll-free at 1-800-336-0086.
---
Where We Work
---
Request a Free Case Evaluation
Request a free case evaluation now if you or someone you love has been diagnosed with mesothelioma. The evaluation will cost you nothing. Our lawyers will travel to visit you at your convenience or conference call with you over the phone. We understand how difficult a time this is for you and will assist in any way that we can. You can also call us toll-free at 1-800-336-0086 at any time.