---
We take pride in the work we do to represent victims of asbestos exposure who have been diagnosed with Mesothelioma.
Provided below are just a few of the many testimonials that we have received from past clients.
Mark,
Mark, what you and your firm did on my Fathers behalf and for the benefit of our family exceeded all my expectations. Our Father spent his life caring of his wife and children and did it with relentless passion and enduring love. You made it possible for him to continue caring for his family even after his demise and in ways he never could have imagined when he was with us. He rests in peace knowing his wife and children are well cared for through the combination of his lifelong efforts and yours.
On behalf of my entire family, Thank You for your relentless pursuit of justice on behalf of my Father. Words cannot express our gratitude and we will be forever grateful to you.
Barry Carvalho
Jessica,
What you and Ben and the entire team at DOBS and ELSM were able to do on our Father's behalf was simply amazing. Your tireless pursuit of justice left our family in awe. It seemed as if you and your team were fighting for your own Father's justice, not that of a client. You fought your hearts out for us all the way to the Supreme Court and earned a unanimous decision for Doy and the family. We are eternally grateful for all that you have done for us and we know Doy is looking down on us all with a huge smile knowing that we have been taken care of. We came together on this journey as strangers, and we left as great friends.
From the bottom of our hearts we thank you and your entire team for all the love, compassion, care, and tireless work you did for us. We were truly blessed to have you in our lives.
Raquel and Roxanne
Hi Chris,
The boys and I are eternally grateful (and I really mean that) for all that you have done for our family. Financially we are in a place that we NEVER would have been with my husband passing if you had not helped us out. Thank you from the bottom of my heart.
I now live in a wonderful 55+ new condo community with an amazing group of people – and had the funds to finish the lower level for my son to have a great space when he comes home from school. We are both doing well there.
I am sure that my husband is smiling down from where he is and is full of gratitude too.
Sincerely, Sue V
I've been intending to write for some time to thank you and your firm for all of your hard work and expertise in representing my husband, Carl, and myself, in the asbestos litigation.
We were fortunate to have been made aware of your firm and I am appreciative of the guidance and understanding you provided during this most difficult time.
I wouldn't hesitate to recommend you and your firm to anyone who is in need of legal counsel.
Dayle Smith
I wanted to thank all of you, especially Chris, in how you handled the process of our law suit. As you know my husband John was stricken with mesothelioma at the age of 55. His diagnosis was terminal, and it was important to him that he left his family with the knowledge that they would be taken care of. During the process of our law suit, Chris became part of our family and took us through the process with much care and concern for John and myself. Although it was a difficult period for us, we got through it with the help and compassion of Chris and his staff. I feel Chris is a great asset to the firm. He especially helped me after John's death to get through much of the anxiety of caring for my family going forward without my partner. I can now go on with the confidence that I can support myself and my family financially and emotionally. Thank you again for your continued help and support, we are forever grateful!
Angela Boyle and Family
I would like to express our gratitude to you and your entire staff for the excellent service. I was diagnosed with malignant pleural mesothelioma in February 2009. I contacted your office and within a few days Jennifer Lucarelli arrived at our door and met with my entire family. Jennifer knew more about mesothelioma than most doctors that I had seen. Making the decision to pursue a lawsuit did not come easy, but it was the right decision.
Bob Sweeney arrived a few weeks later and worked with me, asked questions and investigated my work history. Bob helped alleviate the stress of doing a deposition. Bob worked with us in good times and in bad during the numerous issues that I incurred. I felt free to call upon him at any time.
I also would like to thank Donni for her hard work at court and after court, along with others too numerous to mention.
Your firm is extremely knowledgeable in mesothelioma laws. You have all worked hard on my behalf. I sincerely want to thank you for your dedication, kindness and friendship.
Frank A. "Butch" Blanchard
In November 2009, my father-in-law Chuck was diagnosed with Mesothelioma, a rare cancer caused by asbestos. He was a railroad worker for 39 years. After his diagnosis, we started researching law firms who specialize in this field and my daughter-in-law came upon your firm while researching for us on the internet. We contacted your firm and we were put in contact with Ms. Jennifer Lucarelli. It was a breath of fresh air and relief for us to have her helping us. She flew out to our father-in-law's apartment in St. Paul, and he was immediately taken with her down to earth personality. She laid everything out such as time lines as to how this type of lawsuit proceeds and she was very honest and up front in everything she explained to us.
Sadly, we lost Chuck on August 2, 2010. He was able to hold the first of the proceeds checks from one of the companies that Jennifer helped us recover. All he said was, "I can't believe it" with tears in his eyes. He thought this may all have been a waste of time, but thanks to Jennifer and her associates, we were able to prove him wrong and he passed knowing everyone would be taken care of.
Steven and Katherine Nahl
Questions? Let's Talk.
We are happy to answer any questions you may have. We are here to help you!
Jennifer Lucarelli
Partner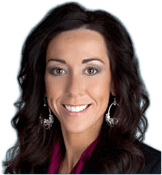 I am very pleased with Early, Lucarelli, Sweeney & Meisenkothen and feel that they have always had my best interest at heart. Whenever I have had questions to be answered, I could (and can) count on prompt answers by calling the person with whom I have had the most contact, Jennifer Lucarelli. She has always treated me like a life-long friend.
S.L., Auburn, NY (written by spouse, Shirley Lamphere)
Dear Donni,
I'm sorry it took so long to get out this note. I appreciate so much that you took the time to help Dewey and me. I really believe that knowing someone cared enough to fight for him kept him focused on something besides his illness. I think it wasn't until his pain became worse, his breathing became so labored and the knowledge that the chemo was not helping that he knew he couldn't face the struggle any longer. He hated the fact that he had to be taken care of especially since he was always the strong one. He left this world knowing I would be taken care of and I pray that gave him peace. I appreciate all you have done to make my life more bearable. I miss Dewey everyday but I'm also grateful for a loving family and for not having a financial burden at this time of my life.
God Bless You, Lila Riemann
To the entire staff at Early, Lucarelli, Sweeney & Meisenkothen - I do not like the way you came into my life but I "Thank God" you all did. Your life is turned upside down after 58 years and you are so lost when you lose a family member from asbestos.
I have not received a penny yet, but that is not why I'm writing. I'm doing this for every heart that is so hurt you don't know where to turn or what to do. You feel no one cares. Then a letter comes saying they have found some of the places Jim worked and all these great people at your firm who are doing all this work is so you can maybe keep your home. The heart still hurts but a lot of the worry is over.
I want to "Thank God" for every one of you even if you never heard of me but are working for others just like me. You are all angels (guardian angels) in my heart. You all are some of the greatest people in the world and the work you labor over does so much for the brokenhearted families.
So please don't stop - keep up your labors. I'm sure there were many before me and I'm sure there are more to follow. So I "Thank God" for people like you. Please keep up your heartfelt work. My husband died April 12, 2009, our son's 52nd birthday, on Easter. Our son David also died of cancer May 1, 2009, 19 days after Jim. So God Bless all of you.
A friend forever, Midge Miller
Dear Jennifer,
My wife Andrea and I would like to extend our deep gratitude and appreciation for your hard work and efforts that professionals like yourself, Annette Charlevois and the law firm of Early, Lucarelli, Sweeney and Meisenkothen extended to us and families suffering like us.
The type of care that I am receiving requires high maintenance and much of our time is spent with a team of specialists and family members helping us out.
Trusting you to handle our mesothelioma case put us in touch with a California Law firm that made our case move faster through the California court system. The team of Early, Lucarelli, Sweeney and Meisenkothen knew where to guide us and how to take on the corporate giants. You became our voice and the scales of justice shifted in our favor. With you at our side, we received some recompense and a much-needed vindication. This enables us to focus on Jesus' health care.
Thanks again for all your hard work and for taking on our case.
Jesus and Andrea Munoz
We wanted to take this opportunity to thank all of you for the great team effort in representing us with our mesothelioma case. It has given us peace of mind through this difficult year. July of '06, Charlie, at age 68, was diagnosed with malignant mesothelioma from exposure in the 60s and 70s to asbestos. Dr. Mason at the Cleveland Clinic felt Charlie would be physically strong enough for the extrapleural pneumonectomy procedure. Because of the severity of this disease, and the side effects of this surgery, we decided to look into an asbestos law firm to help determine our eligibility for an asbestos case and get the wheels in motion before his operation.
Through research and many family discussions, we asked Early, Lucarelli, Sweeney & Meisenkothen to visit us in Ohio to discuss our options regarding Charlie's work background and exposures. Jennifer Lucarelli promptly came to the privacy of our home and spent several hours answering our questions and explaining how the process would work. Her professionalism during the visit gave us the comfort level to proceed to the next step.
Within a week, your attorneys flew to Ohio, met with Charlie, and spent considerable time to understand Charlie's work experience building and installing pipe organs, as well as his military background, focusing on the timeframe where he was working with asbestos. After Charlie had his chemotherapy sessions we had our depositions in Ohio. You coordinated and handled the process and then took the case forward from that point and worked on our behalf while we focused on the surgery and long recovery. We knew that you were working every day for us even though we only talked once a week or e-mailed during this trying period. We have had several of the defense attorneys tell us we have great attorneys and how dedicated they are to their clients.
Our jury trial was set for October 2007 and Robert Sweeney represented us as our trial lawyer. Even though Bob was extremely well prepared for our case and ready to take it to completion our case was settled after jury selection and before it made it to court. Bob is very personable and well respected among his peers and our confidence level never wavered. Bob made a great impression on us, the potential jurors and, we believe, the defense lawyers.
Our team at the law firm was negotiating during this time to get our case settled so they could get Charlie back to the comfort of his own home. Charlie required extra support to handle travel and the law firm provided us with paralegals to escort us to and from the courthouse. They never left our side each day during the trial preparations.
In summary, this disease has seemed insurmountable at times and we were not sure we could simultaneously handle a lawsuit. Early, Lucarelli, Sweeney & Meisenkothen made sure we did not have additional stress in our lives and came through for us in many different and unexpected ways. Our settlements have been more than we ever expected and we know it would not have happened without our team! We both thank you each and every one of you from the bottom of our hearts!
Sincerely, Susan and Charles Litherland
I would like to extend our most sincere thanks to the entire staff for the caring and professionalism in which you are handling my husband's mesothelioma case. From the moment we met you we knew there was something special about you. My husband is very protective of his family and home but he trusted you from the start and if you managed to gain his trust and confidence we knew you would be great and you have been. We were unaware of what options were available to us at the beginning of the case; you and your firm have guided us through the most difficult time in our lives. Your compassion, understanding, and excellent sense of humor have been instrumental in helping us undertake this legal action. My husband's fighting the disease is difficult and not having to "fight" a legal battle is indeed a blessing. Your knowledge of mesothelioma law and your dedication and willingness to work hard on our behalf is allowing us to move through this process with ease and a sense of dignity.
Sincerely, Sybil McGann & Family
Dear Chris,
My family and I want to say a very heartfelt THANK YOU to you and the staff at Early, Lucarelli, Sweeney & Meisenkothen, for all you've done thus far on behalf of our father, Walter H. Gray.
We have peace in knowing how proud our father would be that you and the lawyers have fought on his behalf. All the hard work and long hours he endured has not been in vain. Even though our father was a regular man, who had worked all his life, you have treated him the same as some of the others who lead a much different path than he did in life. The individuals who have had to battle this fierce disease, the mesothelioma makes all workers the same. This disease took him in the golden age of life, it's coming up on a year the 11th day of April, seems as if it were yesterday.
The financial support has been a blessing to our family also. To help finish our father's affairs has meant a lot to us. He left us with the peace of knowing that his children would not have to bear a burden of trying to make ends meet because of him. From our hearts, again we say THANK YOU and may God bless everyone at the firm who fights for those who have lost to mesothelioma. But most of all for those who continue to fight and fight until the end.
Chris, there aren't words to write that can express our gratitude. We do hope and pray blessings and favor be bestowed on you and your family for all you've done for the late Walter H. Gray. My family and I are truly blessed and grateful for you.
Sincerely yours, Janette Gray, Daughter of Walter
Dear Mr. Early,
I am writing to thank you for the dedication, warmth and compassion you showed my grandparents Milton & Roberta Chaiftez.
When my grandfather was diagnosed with mesothelioma in 2003, my family had to deal with the shock of a perfectly healthy man leaving our lives prematurely. The hard work you and your firm performed could not dispel the loss of my grandfather but it greatly improved the quality of life my grandmother had for the past 8 ½ years.
My family and I want you to know how thankful and appreciative we are that my grandparents were put in you and your firm's good hands.
Sincerely yours, Kimberly Winter & The Winter Family
I've said it before and I will say it again...it is so refreshing to deal with "real people" at ELSM and not just somebody doing their job. That means so much to me and it is exactly how my dad would have wanted things done.
After Donni came to visit with us, we sat and talked with dad to determine if taking legal action was something we wanted to pursue. What helped us most in the decision-making process was the way Donni made us "feel" while visiting -- like "real people" and that the family was the "reason" to move forward. She helped us see that these things were much more important than the paperwork and the money -- that is what made us know we were with the right law firm. We have never regretted going through with this process for one minute -- we just wish that dad could have been around to see it all come to fruition.
There is a saying that we often use in the school-system: "People don't care how much you know until they know how much you care!"
Lawyers can easily fall into the grips of their education and forget about "caring." Take comfort in knowing that you have a client who "knows how much you care."
Sincerely, Lisa Leighton
On April 20, 2006, my wife was diagnosed with mesothelioma. This is a day I will never forget. We knew very little about this disease except that there was no cure. M.D. Anderson physicians wanted to perform an extremely radical surgery, if my wife proved to be an approved candidate. Since our knowledge was so limited, we began reading any books and material we could find at a hospital library. Much of the material we discovered was being provided by Early, Lucarelli, Sweeney & Meisenkothen, a law firm based out of Connecticut.
Armed with our newly acquired knowledge and the professional opinions of three physicians our decision was made and we returned home to Louisiana. I called the office of Early, Lucarelli, Sweeney & Meisenkothen to express my thanks for the information they were providing and was blessed to speak with Attorney Jennifer Lucarelli.
Ms. Lucarelli was a real sweetheart taking the time to answer any and all of my questions. She flew to Lafayette to come to our home and meet with us. Although there was no obligation, there was an instant connection between us. Her vast knowledge of this disease was reassuring. Her compassion was so real. By the time she left, we were very comfortable and excited to retain her as our mesothelioma lawyer.
Jennifer stays in touch with us both professionally and personally. She is a very intelligent attorney but more importantly she has become a very good friend. She really cares about us as a family not just as another case.
Ms. Lucarelli is a valuable asset to her firm. Meeting and hiring Jennifer Lucarelli was one of the best decisions I ever made. I would not hesitate to recommend Jennifer to any of my family members or anyone else.
Sincerely, Norman A. Lerille, Jr.
Cathy and I would like to extend our most sincere thanks to Jim Early, Bob Sweeney and your entire staff for the caring and professionalism in which you handled our Mesothelioma case. We are more than pleased with the settlements you have secured on our behalf and honestly, never expected such results.
Unaware of the possibilities available to us at the onset of the case, you and your firm guided us through the most difficult time in our lives. Your compassion, understanding, and "good humor" were instrumental in helping us undertake this legal action with ease and dignity. Fighting the disease is difficult enough, not having to "fight" in the courts was a blessing. Your knowledge of mesothelioma law and your dedication and willingness to work hard on our behalf allowed our case to be settled in a relatively short period of time.
Please don't be a stranger. We look forward to seeing you and hearing from you soon.
Sincerely, Nick and Cathy Varni
Dear Mr. Early,
Now that my deposition is over, I felt I had to write and let you know how fortunate I was to have your firm represent me. Since this was my first experience in such matters, I appreciated the expertise of your attorneys. Their professionalism throughout the entire deposition impressed me to no end. I wouldn't hesitate to recommend your firm to my family or friends.
Yours truly, Joseph Buscemi
I just want to say "thank you" again for all of your professional assistance and expertise given to my late beloved husband, Don. You are a terrific mesothelioma lawyer and a wonderful person as well. Don felt very comfortable with you. He felt that he could turn to you and your firm at any time and did not feel alone during his trying and difficult ordeal with mesothelioma.
It has been three months since Don passed away. I have been wanting to email this letter to you for quite some time and decided today would be the right time. I personally want to thank you and also thank Lindalea Ludwick and Jennifer Lucarelli. They have been very helpful to us also.
I am sympathetic to any person who ever had or will have mesothelioma. It is a destroying, ugly disease. Thank God for people like you who care for the victims and their families. We felt so alone until we met you and the nice people that work for Early, Lucarelli, Sweeney & Meisenkothen.
God bless you, Virginia C. Falcone
Dear Ms. Ludwick and Mr. Sweeney,
I want to thank both of you, and all those associates who worked on our case, for everything you did to secure a major settlement on behalf of my husband, David. It gives my children and me a sense of justice to know that David has been compensated in some way for the wrong that was done to him by the manufacturers of asbestos. The award will help secure my retirement and will provide our children with some additional income at this point in their lives when it can make a significant difference to them. Although you notified me of the settlement last October, I was not going to believe it until the checks arrived. With everything now in place, I can take a deep breath and move ahead.
Thank you for all your hard work, for your persistence, and for your gentleness in handling this case during a very trying time for David. I know that he would be pleased to see that his hard work has come to something significant. My very best to all of you.
Sincerely yours, Joan Fordham
My family and I cannot thank you enough for all the help and support that you have given us during the months that Steve was so sick. In the final weeks before Steve died, he told me that it was a consolation to him to know that you would make sure that I would not have to worry about finances after he was gone. When Steve was diagnosed with mesothelioma, we didn't have a clue who to turn to for help. We had never used a law firm except for the closing on our home 45 years ago. We were so lucky that someone recommended that we contact Early, Lucarelli, Sweeney & Meisenkothen.
Chris, I especially want you to know that Steve thought the world of you. He trusted you completely and never doubted that you cared about him - not only as a client but also as a person.Please thank Lindalea Ludwick and Bob Sweeney for all the many hours they put into our case, and my very special thanks to Ryan Leichsenring for always making me feel that my phone calls, questions and concerns were never a bother.
Again, thank you so much. You made what was a very painful time a bit easier for all of us.
Sincerely, Gabrielle Haley
Dear Mr. Early,
While I have not had the pleasure of meeting you - I have met a number of your partners and associates. These meetings took place during the worst possible time of my life. My husband was so very ill - these men and women were so compassionate and caring.
It's really ironic - most people have the impression that lawyers in general are cold and calculating people. We, Jack and I, found your law firm was the very opposite. Perhaps it's because you've all dealt with this awful disease. Mesothelioma has to be one of the worst diseases on record. You must be very proud of your son, Brian. What a fine young man he is. Jack said to me - "if he'd had a son, he would have wanted him to be like Brian!" That's a huge compliment coming from him.
I can't begin to describe how much you helped us. You gave Jack something to live for - HOPE! You were able to convince Jack that you could fight for us and win. You must know that circumstances took everything away from Jack. He lost control of his life - even of his body. The depression that set in was so awful to watch. You gave him back control and pride. The anger that you gave him, "permission if you will," to use was just what he needed. The depression lifted and he became determined to do as much as possible to help the law firm punish those companies responsible for his illness and to insure my never having to worry about paying bills again.
I can only hope that somehow, somewhere he knows (he died March 7th) that your people are living up to all your promises.
Thank you all again, Joan C. Hansen
I wanted to write and thank the Early, Lucarelli, Sweeney & Meisenkothen family for the wonderful job they did handling Dan's mesothelioma case. When we called them in May of 2002, we were scared to death of what was happening to Dan. Jim Early came here to our home and made us feel so comfortable about the lawsuit that Dan was rightfully entitled to. He was very knowledgeable about mesothelioma which was a new and scary word to us. He assured us that everything would be done to help Dan get a settlement, so he could be at peace knowing that our 16-year-old daughter and I would be taken care of.
Everything happened so fast, Dan wasn't feeling well and Early, Lucarelli, Sweeney & Meisenkothen was always willing to work around his illness and how he was feeling at the time. Your attorneys were so confident and knew exactly what they were doing. Dan was amazed at all the things their discussions rekindled in his head that he thought he left behind in the Navy, 32 years ago. Mr. Early and his attorneys knew their stuff when it came to asbestos and the shipyards. We felt as though everyone there at the firm knew us personally, and that meant a lot.
Here it is April 2003 and Dan is still hanging in there, he has good days and bad days, but we thank God for every day we have. It has been less than a year since we first met you all and all of the cases have been settled, at an amount much larger than we could have ever imagined. If you only knew what this has done for Dan. He is so appreciative that you have given him such peace of mind.
Dan was diagnosed one year ago, in April, and this has been the worst year of our 35 years together. We have been through surgeries, chemo, blood transfusions, numerous hospital stays, and moving to a new city for 6 weeks. We've had lots of ups and downs, but we are still hanging in there. Dan's determination is so admirable, he is a fighter and he never gives up. We pray every day that the cure for mesothelioma will save Dan's life. Thanks to your firm, we will be able to do some things that otherwise would not have been able to. Once again, we would like to thank and pray you can help others as you have us.
May God Bless you all, Dan and Debbie Dicken
Thank you for all your hard work, which is paying off so handsomely now. I am hereby sending you a token of my appreciation for all that you have accomplished in my father's case. I feel confident that he would say you have done a "truly fantastic" job. I realize that we are not done yet, but did not want to delay any further in sending this to you. I know that you were interested in these WWII "launch" envelopes. As you probably recall, my father had promised them to a friend of mine, who is an avid history buff. Happily, Ted agreed to give up one so that you could have it-and here it is. I tried to choose one that I felt was a suitable reminder of my father, hence my choice of this one that he addressed and mailed to his own home address. I hope you will enjoy having this and think fondly of my Dad when viewing it.
With all Good Wishes, Joan Vigliotta
Margie and I would like to extend our heart-felt thanks to Jim Early and his entire staff for the way you have handled our case. We are extremely pleased with the settlements that you secured on our behalf. We are thankful that we came across your firm's website while searching for information on mesothelioma. Your compassion and understanding were instrumental in helping us through the most difficult time of our lives. Our biggest fear in undertaking legal action was that our lives would be subject to intense scrutiny, that there would be a lengthy and contentious trial, and that reaching a settlement would take many years. Thankfully, none of these fears materialized. The fact that the entire process was successfully completed in a very short period of time is testimony to you and your team's in-depth knowledge of the law and your willingness to work very hard on our behalf. We look forward to our continued relationship.
Sincerely, Cal & Marge Stilphen
Mr. Early,
I would like to personally thank you and your firm for the recent settlement for my mother, Constance Senatore. It could not have happened to a better person and one certainly in need. Please express my deepest appreciation to those who worked on her behalf. I would also extend to you, if needed, to be a reference who you can count on.
I knew you had to be an ethical lawyer, when I asked my neighbor, who also is an attorney, about how you judge one who is. He said, if the lawyer took the time to meet the potential client in person, then it is a good indication. I had a smile on my face, because you said to me you were going to fly to Florida and meet with my mom. And you did. At that point, I felt we had made the right choice. I want you to also know that there is a smile on my mom's face and a sense of tension relieved, knowing she won't have to depend on others. She cried when she read your settlement letter. It was tears of relief. However, she wished Dad was there, and would rather give the money back for him to be alive. We know that cannot happen, but your firm's hard work will make life for her a little easier to go on.
On behalf of my mother and I, please accept our deepest gratitude. When your firm determines there are no other avenues to pursue, please let her know so she does not have any future hopes.
Sincerely, Richard Senatore
A diagnosis of mesothelioma is devastating, pure and simple. So few doctors even know what it is let alone how to treat it. Manny suffered from regular pleural effusions for three years before we found a doctor who suggested that it might be mesothelioma. But in the midst of the darkness of that ignorance we were blessed to find ELSM. We found out more about Manny's disease from Annette, Jennifer and Brian than from any doctor we had seen up to then. Armed with knowledge we were able to find the doctors at the University of Pennsylvania who literally saved Manny's life!
Of course after you figure out what to do medically you have to consider how you're going to pay for it. Extensive surgery, medications, chemo therapy, radiation therapy, physical therapy, skilled nursing care, special transportation, etc., not to mention loss of income, possible loss of your home, crippling debt … These are the personal financial costs of the conscious decisions by hundreds of businesses to greedily produce, sell and/or use asbestos-containing products while knowing the health risks to their workers, distributors, and customers. We learned that businesses and governments have known since the late 1800's that asbestos caused cancer. But they lobbied governments to squash alternative products and prevent regulations that would put asbestos out of business. They used scare tactics to sell their products reasoning that the lives saved by the fire-resistance of asbestos were greater than the lives lost to the cancer it caused; claims that could never be proven, and were morally bankrupt.
So when Jennifer and Brian talked to us about a law suit we knew we had to give it a try. There were no guarantees; no idea if the settlements would fully cover the cost of Manny's care, but we had to try. The bulk of our work had to come during some of the worst times in Manny's treatment. We didn't know then whether he would be able to go through it. But Brian and his staff did amazing and thorough research and treated us with such heart-felt compassion that we made it through. They kept us informed of all the proceedings along the way and were always quick to answer our questions, even today.
Manny participates in a clinical trial at the University of Pennsylvania in Philadelphia that saved his lung and diaphragm through a radical pleurectomy with photodynamic therapy. While there still is no cure for mesothelioma, Manny is now five years with "no visible signs of cancer." He is practically a normal 75 year old now. The staff at ELSM kept us from financial ruin during the worst part of this journey and they did so with professionalism, compassion, encouragement, wisdom and perseverance.
Every time I see one of those commercials about asbestos trust funds I get angry. There are lawyers out there luring suffering families with promises of riches they may never see. But what is worse is that these ads give the public the impression that people with mesothelioma are not worthy of empathy or support because after all they are all filthy rich. These ambulance chasers do a great disservice to their clients and the mesothelioma community, now and in the future, by characterizing victims of this disease as greedy opportunists. I can tell you that ELSM is NOT one of those firms.
All of the staff at ELSM have been respectful, kind, compassionate, balanced, reasonable, professional, knowledgeable, helpful … I could go on forever. Brian and Jennifer set reasonable expectations then work hard to exceed them. They are active in the meso community to support research funding, patient education, and family support resources.
We were blessed and grateful to find the right doctors and the right financial and legal support we needed at a very difficult time. Thank you Early Lucarelli Sweeney Meisenkothen!
Manny & Janet C., North Carolina
In 2006 my father, John, was diagnosed with Mesothelioma. We were completely shocked as we had no idea he had ever been exposed to asbestos. I was lucky enough to have a personal friend who was an attorney and he explained the process of litigation for mesothelioma patients to me. He also recommended Early, Lucarelli, Sweeney & Meisenkothen. I knew that my dad would not be happy about getting involved with a lawsuit, but I convinced him to have an initial meeting with an attorney from this firm. Chris Meisenkothen flew down to Florida to meet with us. He was very knowledgeable about the disease and extremely patient.
After that initial meeting my father was convinced that Chris was the right person to help us. He was very protective and wanted to be sure that my mom was well taken care of after his death. Chris was able to guide my dad through the entire process so painlessly always working around him, his treatments and how he was feeling. He spent so much time with my parents helping them focus where they needed and giving them the emotional support to tell their story. My father passed away in May of 2008 but not before he saw some of the financial results of his settlement. He died knowing that his wife, daughter and grandchildren would benefit from his work with Chris and that was very important to him.
My mom and I are still working with Chris and his colleagues. For the past four years they have worked diligently to ensure that we have taken advantage of every opportunity possible and have been even more patient and supportive of my mom than ever. We are grateful to Chris and the firm for many things but most of all for giving my father some peace and hope at his darkest time.
Leslie Shenkler
Here are the pictures I took in Dad's final days.
It is still through the tears that I reflect on the enclosed picture of Jim Early and John Venable, only six months before Dad's death.
Please forward a copy of the picture to Jim.
I also want to say thank you for your compassion for my father.
Your efforts to help my Mother are much appreciated too. While the compensation would gladly be exchanged for the return of Dad to our family and his own Mother, it will help my mother in her years without Dad, and for the good of many others.
God Bless You, Rick Stevens
Back in the early 1960s, I served a four year apprenticeship with the Charles Hartmann Co. I obtained my full journeyman's card in January 1965 and left the trade to become a New York City Police Officer. I retired after twenty years of service and relocated to North Carolina.
In October 1997, I was diagnosed with an extremely rare and deadly cancer called Mesothelioma which attacks the lining of the lungs. It is a medically proven fact that the only way one can contract this cancer is through exposure to asbestos and asbestos-related products. My exposure was proven to be with my experience with my work as a sheet metal worker on outside jobs and also through my experience in the US Navy as a Machinist Mate.
My reason for writing to you is to advise you and any member of your organization, that should they get stricken with this disease to contact Dr. Sugarbaker in Boston at 617-732-6824. He is a pioneer in the field of Mesothelioma and the only hope of prolonging one's life (There is no cure). The other reason for writing is to inform you of the attorneys I utilized in my law suit. They specialize in Mesothelioma and other asbestos-related diseases. I found them to be honest, professional and trustworthy. They will not throw high dollar figures at you just to get you to sign up with them. They are very plain spoken and don't try to confuse you with a lot of legal mumbo jumbo. They have offices in New York and Connecticut.
I was very happy with the way my case was handled and recommend them.
Sincerely, Walter McAdam
With the successful conclusion of this case, I wanted to emphasize how much I appreciate the terrific work and the extraordinary results which were obtained on behalf of Mr. Salke and his family. I have spoken to many attorneys who have been involved for many years in litigating these cases, albeit from the defense prospective, and none have come across settlement results anywhere near the high range obtained by your firm in this case. Additionally, the fact that you were able to reach an agreement on a workmen's compensation lien without compromising the proceeds from settlement in the primary case is an unusual and excellent result. Rich Salke very much enjoyed meeting Lindalea and was pleased that the case did not have to go to trial.
Please let me know if either of you come to Washington. If there is ever anything that I can do for you in this city, please let me know. With best regards.
Sincerely, Robert E. Heggestad
Just a quick e-mail to say thank you for your help in concluding Cora Werb's claim for her surviving husband, Ed. Ed has just received the proceeds of the Manville claim you processed for him, and his other claims are proceeding well with the Washington counsel you referred us to. Our family appreciates the warmth your staff has shown us in the contacts with your office. Cora's death resulted in substantial lost monthly income for Ed, and the extra funds received gives a little extra peace of mind to the family.
Thank you, again. Mike & Elaine Werb
After working in the construction trade for over 35 years I was dismayed when I heard that I was afflicted with a form of asbestosis. My family, as well as many of my coworkers were concerned about our health and our future. It was important to seek the legal assistance from a knowledgeable, reliable, expert firm in the asbestos litigation field. Early, Lucarelli, Sweeney & Meisenkothen was that firm.
I have known James Early for over 17 years. I was fortunate to have his firm represent my family and I in my asbestosis case. Since then, hundreds of my coworkers have sought the advice and services of Early, Lucarelli, Sweeney & Meisenkothen to represent them in their asbestos litigation cases.
We chose Early, Lucarelli, Sweeney & Meisenkothen because of their expertise and reliability in the asbestos litigation field. The staff at Early, Lucarelli, Sweeney & Meisenkothen is comprised of knowledgeable, compassionate, determined professionals from some of the most prestigious legal institutions in the country such as Yale, Trinity, and the University of Connecticut.
My coworkers and I were extremely grateful for the sensitivity displayed by the individuals at Early, Lucarelli, Sweeney & Meisenkothen. In many respects, mesothelioma clients were too ill to cope with administrative requirements such as interrogatories and other client information. The staff always accommodated the client's schedule. I am extremely grateful for the way Jim and his staff pursued the cases in behalf of the beneficiary. The families of many of my deceased friends are extremely grateful for their services.
If one were choosing legal assistance for their asbestos litigation case, I would strongly recommend that they contact Early, Lucarelli, Sweeney & Meisenkothen. I am fortunate to have had them represent my family and I with our asbestos cases and we are honored to have them as our friends.
Sincerely, James "Two Toes" Amellin
IOHTLP International Vice President (retired)
NY/NE States Conference
In 1997, I lost my father-in-law, Howard, to mesothelioma. His doctor recommended our family contact an asbestos attorney, well versed in these types of wrongful death suits.
I decided to search the Internet for just such an attorney. The Early, Lucarelli, Sweeney & Meisenkothen firm was listed, and it has turned out to be the best decision our family could have made. The result of his case and financial relief received for my mother-in-law was more than we had ever hoped for. I recommend this law group, with confidence, to any family facing this same disease. They are compassionate, caring, and extremely professional.
At a time of utter sadness in our lives, Early, Lucarelli, Sweeney & Meisenkothen helped ease the pain of losing someone to this senseless disease.
Pamela R. Hummel, Grove City, PA
Dear Ms. Harvey:
Please inform Mr. Early that I really appreciate his phone calls before and after surgery. I feel he is genuinely concerned for my health and for that I do thank him. If there is anything else that I can be of assistance with please let me know.
Thank you for your concern and assistance.
Respectfully, Lawrence Kidwell
Dear Mr. Early,
This letter is to thank you and your staff for all the time and persistence you have put in, on my behalf, regarding my asbestos case since 1994.
I am truly grateful for all you have done to help me. May God bless each and every one of you.
Sincerely, Leonard L. Buffinton
Request a Free Case Evaluation
Request a free case evaluation now if you or someone you love has been diagnosed with mesothelioma. The evaluation will cost you nothing. Our lawyers will travel to visit you at your convenience or conference call with you over the phone. We understand how difficult a time this is for you and will assist in any way that we can. You can also call us toll-free at 1-800-336-0086 at any time.