Find an Attorney Near You
---
ELSM is a national Mesothelioma and Asbestos law firm dedicated exclusively to representing victims in mesothelioma lawsuits.
With experience you can trust, we have served clients in every state across the United States. Having over four decades of asbestos law experience, we have represented in excess of four thousand victims of mesothelioma in their cases against the asbestos industry.
We are currently licensed to practice in: California, Connecticut, Illinois, Louisiana, Massachusetts, Missouri, New Hampshire, New Jersey, New York, Pennsylvania, Rhode Island, and Washington, D.C. and have developed close working relationships with reputable mesothelioma attorneys throughout the United States. Click on a state below to get information about filing a mesothelioma lawsuit in your state.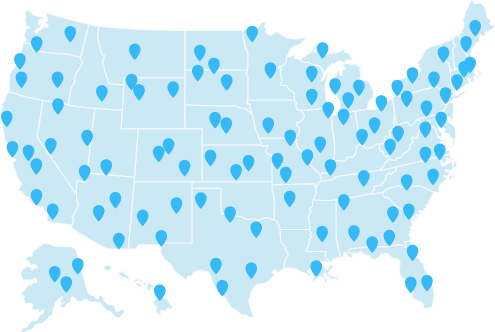 Partners We Work with and Trust
ELSM has served mesothelioma victims for over 40 years. While handling over 1300 mesothelioma cases within our own office and over 2800 others by co-counseling with carefully selected partner firms around the country, we have unique knowledge regarding which firms have a history of success given particular case profiles, employers, asbestos exposure histories and jurisdictions.
We pride ourselves on the results we have achieved for our clients over the years but also know there are cases in which partnering with another top firm have garnered even better results for our clients. When we do elect to involve a co-counsel partner on a case in order to utilize their particular expertise, our clients enjoy the benefit of having two top, proven firms working on their behalf with no additional cost. We take great pride in making sure we have the strongest possible team assembled to work on your case.
All of our co-counsel firms have consistently proven to exceed the following criteria we look for when choosing a partner on a case:
A focus on asbestos litigation and extensive history of specifically serving clients suffering from mesothelioma
Great communication with timely correspondence between firms to best serve our mutual clients
A proven track record of the highest case values in the jurisdictions which they practice
A commitment to getting cases underway and getting money to our clients as quickly as possible
A history of consistent client satisfaction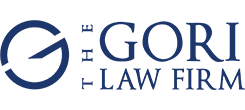 Since 2002, ELSM has co-counseled with The Gori Law Firm on hundreds of mesothelioma cases and they have handled hundreds of other mesothelioma cases on behalf of the people of Madison County, Illinois where they are headquartered and on behalf of clients throughout the United States through their six other offices located from coast to coast. The Gori Law Firm has recovered more than $2.5 billion on behalf of their clients. In 2016 alone, they obtained more than $250 million in settlements. While co-counseling with The Gori Law Firm, over 130 of our mutual clients have received over $1,000,000 in compensation.

Our relationship with the Simmons firm spans over 20 years. The Simmons firm has an outstanding track record and has recovered over $5 billion in verdicts and settlements for thousands of families throughout the country. They have abundant knowledge of products and job sites throughout the Midwest. We have worked jointly with them on hundreds of cases four of which have resulted in settlements in excess of $5,000,000. The Simmons firm has to its credit one of the largest verdicts for a single plaintiff in asbestos history.

Dean Omar Branham & Shirley represents people around the country against companies who have repeatedly risked the lives and health of others. They are one of our newest referral partners but in two short years since our first referral to them, they have had tremendous results including a $7,600,000 verdict and most recently a $77,000,000 verdict, both for our mutual clients. They have quickly become trusted partners for us on target midwest, southwest and particularly west coast cases.

Buffalo based Lipsitz & Ponterio has deep roots in the State of New York. Since 1996, we have jointly represented 70 residents and workers of upstate New York suffering from mesothelioma. Utilizing their knowledge of employers and jobsites in the area has allowed us to earn over $1 million on behalf of over one third of our joint clients.
Questions? Let's Talk.
We are happy to answer any questions you may have. We are here to help you!
Jennifer Lucarelli
Partner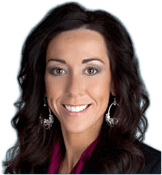 ---
Request a Free Case Evaluation
Request a free case evaluation now if you or someone you love has been diagnosed with mesothelioma. The evaluation will cost you nothing. Our lawyers will travel to visit you at your convenience or conference call with you over the phone. We understand how difficult a time this is for you and will assist in any way that we can. You can also call us toll-free at 1-800-336-0086 at any time.