Massachusetts Mesothelioma Lawyers
---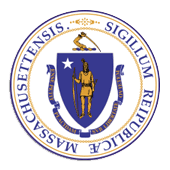 Early, Lucarelli, Sweeney & Meisenkothen is a nationally recognized law firm specializing in mesothelioma lawsuits and currently accepting asbestos-related cases in Massachusetts. Our firm has represented clients affected by mesothelioma in more than 65 cities and towns throughout Massachusetts, from Boston to Salem to Amherst.
Our legal team is proficient in asbestos liability issues, legislation, and litigation specific to the state of Massachusetts. We have helped mesothelioma victims and their families in the Bay State receive compensation to retrieve lost wages and recover medical expenses. With more than 25 years of experience, our lawyers have acquired a thorough understanding of the asbestos companies operating in Massachusetts, and we have seen how their business practices have led to terminal illnesses like mesothelioma in people across the state.
Filing Mesothelioma Lawsuits in Massachusetts
In most instances, mesothelioma victims or their survivors can file a mesothelioma legal action in any state where they have lived, worked, or served in the military. Even those who are not currently residing, employed, or providing military service in Massachusetts may be able to file an asbestos claim if the pertinent exposure occurred in that state.
Our dedicated attorneys can help you ascertain which jurisdiction is best suited for your legal action. We can also provide recommendations about how courts could rule on your case, and whether you may be able to settle your claim.
Massachusetts Asbestos Laws
Massachusetts has passed a number of laws that regulate the manufacture, use, and distribution of asbestos products. Many of these laws focus on improving air quality, asbestos abatement, and litigation in state courts.
Asbestos Litigation in Massachusetts
In Massachusetts, according to state civil procedure, state courts are able to consolidate certain types of asbestos cases so long as they have questions of fact or law in common. Also, upon approval from the chief justice of the Massachusetts Supreme Court, a party to a case can ask for special assignment to a specific judge. For these types of consolidated cases, a representative (or "bellwether") case is often chosen to go first, with decisions for that case affecting the cases that come after it.
Most asbestos cases in Massachusetts are filed in state court, although some are eventually moved to federal court. The state has established a special court to handle the thousands of asbestos cases that have gone through the court system, complete with its own pretrial orders, electronic filing and docket system, special master, and even a dedicated Superior Court justice.
In the 1980s, a report by the Federal Judicial Center noted that asbestos cases in Massachusetts state courts were more complex than product liability cases filed in federal court. At the time, the state had the highest number of asbestos filings and the lowest ratio of dispositions to filings. As of 2014, there were approximately 400 pending asbestos cases in Massachusetts courts, with more continuing to be filed.
Asbestos Safety Guidelines in Massachusetts
Like other states, Massachusetts has implemented the National Emissions Standards for Hazardous Air Pollutants (NESHAP) established by the U.S. Environmental Protection Agency (EPA). These regulations are overseen by the Massachusetts Department of Environmental Protection (MassDEP). These regulations were revised in June 2014, and they cover demolitions and renovations of buildings that take place in the state, as well as abatement procedures and inspections. MassDEP also oversees asbestos storage, transportation, and disposal.
The Department of Public Health (DPH) regulates asbestos requirements for residential homes. In particular, the DPH requires that owners must keep asbestos in their homes in "good repair." Homeowners must also follow rules and regulations created by MassDEP and the Massachusetts Division of Standards with respect to asbestos.
Asbestos worker training, certification, and licensing are provided by the Massachusetts Department of Labor Standards, which oversees the EPA's Asbestos Hazard Emergency Response Act (AHERA) program.
ELSM Mesothelioma Clients in Massachusetts
The lawyers of Early, Lucarelli, Sweeney & Meisenkothen have represented mesothelioma clients throughout the state of Massachusetts and aided them in securing financial compensation for their loved ones. Our clients live in the towns and cities of Massachusetts listed below:
Top Massachusetts Cities and Towns Where ELSM Clients Live
---
Abington

, MA

2

Acushnet

, MA

1

Adams

, MA

1

Amesbury

, MA

1

Andover

, MA

1

Attleboro

, MA

2

Avon

, MA

2

Bellingham

, MA

3

Beverly

, MA

1

Boston

, MA

3

Bradford

, MA

1

Brockton

, MA

1

Brookfield

, MA

1

Burlington

, MA

1

Buzzards Bay

, MA

2

Carver

, MA

1

Charlton

, MA

1

Chelsea

, MA

1

Dennis

, MA

1

Dorchester

, MA

1

Drury

, MA

1

Dudley

, MA

1

East Bridgewater

, MA

1

East Falmouth

, MA

1

East Hampton

, MA

1

East Longmeadow

, MA

1

Fairhaven

, MA

1

Fall River

, MA

2

Falmouth

, MA

1

Framingham

, MA

2

Granby

, MA

1

Harwich Port

, MA

1

Hingham

, MA

1

Holyoke

, MA

1

Hull

, MA

1

Leominster

, MA

1

Littleton

, MA

1

Lowell

, MA

2

Lynnfield

, MA

1

Maldon

, MA

1

Mansfield

, MA

1

Mashpee

, MA

1

Medway

, MA

1

Merrimac

, MA

1

Merrimack

, MA

1

Methuen

, MA

1

Milford

, MA

1

Millville

, MA

1

Natick

, MA

1

Needham

, MA

1

New Bedford

, MA

1

North Attleboro

, MA

1

Northampton

, MA

1

Norwood

, MA

1

Peabody

, MA

1

Plymouth

, MA

3

Plympton

, MA

1

Reading

, MA

1

Rockland

, MA

1

Rowley

, MA

1

Sagamore Beach

, MA

1

Sandwich

, MA

1

Saugus

, MA

1

Scituate

, MA

1

Shrewsbury

, MA

2

South Attleboro

, MA

1

South Boston

, MA

2

South Chatham

, MA

1

South Easton

, MA

1

Southampton

, MA

1

Southwick

, MA

2

Springfield

, MA

2

Stoneham

, MA

1

Sturbridge

, MA

1

Sudbury

, MA

2

Sutton

, MA

1

Swansea

, MA

2

Taunton

, MA

2

Tewksbury

, MA

1

Townsend

, MA

1

Wakefield

, MA

1

Wareham

, MA

1

Wayland

, MA

1

West Roxbury

, MA

1

West Springfield

, MA

2

Westfield

, MA

3

Westford

, MA

1

Weymouth

, MA

1

Whitman

, MA

1

Williamsburg

, MA

1

Wilmington

, MA

1

Worcester

, MA

1

Yarmouth Port

, MA

1

Yarmouthport

, MA

1
---
Total number of Massachusetts towns and cities represented by ELSM: 117
Settlements for Mesothelioma Clients Living in Massachusetts
The following table represents some of the types of Massachusetts mesothelioma clients our law firm has had the opportunity of helping to receive financial compensation as a result of their asbestos exposure.
| State | Disease | Occupation / Exposure | Age | ~ Monies to Date |
| --- | --- | --- | --- | --- |
| MA | Mesothelioma | Shipyard / Plantworker | 66 | ~$2,400,000 |
| MA | Mesothelioma | Contractor / Welder | 63 | ~$2,300,000 |
| MA | Mesothelioma | Pipefitter / Navy | 76 | ~$2,000,000 |
| MA | Mesothelioma | Navy / Office | 72 | ~$2,000,000 |
| MA | Mesothelioma | Merchant Marine / Engineer | 72 | ~$1,900,000 |
| MA | Mesothelioma | Household | 56 | ~$1,900,000 |
| MA | Mesothelioma | Navy / Laborer | 70 | ~$1,800,000 |
| MA | Mesothelioma | Steam Engineer | 71 | ~$1,700,000 |
| MA | Mesothelioma | Household / Plantworker | 69 | ~$1,500,000 |
| MA | Mesothelioma | Shipyard / Sheetmetal | 57 | ~$1,400,000 |
Please note that individual cases vary based upon a number of factors, and prior results do not guarantee a similar outcome. If you have any questions about your legal rights, please contact us immediately.
Questions? Let's Talk.
We are happy to answer any questions you may have. We are here to help you!
Jennifer Lucarelli
Partner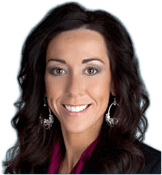 Jobsites in Massachusetts with Documented Mesothelioma Cases
One of the highest-risk places for asbestos exposure is on the job. Many different job sites within Massachusetts have exposed employees to asbestos, putting them at risk of developing deadly diseases such as mesothelioma.
Our legal practice has represented clients employed at some of the largest sites in Massachusetts where asbestos exposure took place:
Bethlehem Steel Company - Cambridge
Bethlehem Steel, General Dynamics - Quincy
Boston & Maine Railroad Company - Boston
Boston Naval Shipyard - Charlestown
Commonwealth Edison - Boston
Fore River Shipyard - Quincy
General Electric Company - Lynn, Pittsfield
Hanscom Air Force Base - Bedford
Harvard University - Cambridge
John Hancock Building - Boston
Logan International Airport - Boston
Massachusetts Institute of Technology - Cambridge
Monsanto Chemical Company - Everett
Mystic Power Station - Boston
New England Power Company - Salem
Prudential Center - Boston
South Boston Naval Drydock - Boston
University of Massachusetts - Amherst
Worcester State Hospital - Worcester
Yankee Atomic Electric Company - Rowe
These are certainly not the only Massachusetts locations where workers have experienced asbestos exposure. Regardless of where you or your loved one has resided, been employed, or served in the military in Massachusetts, we can help you receive compensation for asbestos exposure.
Massachusetts Statute of Limitations for Mesothelioma
In Massachusetts, the statute of limitations for mesothelioma and asbestos claims is 2 years from the date of diagnosis. For wrongful death claims, victims' families have 2 years from the time their loved one passes away to file a claim, according to the statute.
Because there is only a short time to gather evidence and file a claim, mesothelioma victims in Massachusetts and their families must act quickly to find a lawyer who is experienced with asbestos-related claims. Failing to act before the statute of limitations runs out could result in a loss of rights to compensation for you or your family.
Talk with a Massachusetts Mesothelioma Lawyer Today
Request a Free Evaluation if you or a loved one has been diagnosed with mesothelioma due to asbestos exposure while living or working in Massachusetts. Our attorneys will travel to visit you at your convenience and at no expense to you. We understand how difficult a mesothelioma diagnosis is for you and will assist in any way that we can. You can also call us toll-free at 1-800-336-0086.
---
Where We Work
---
Request a Free Case Evaluation
Request a Free Evaluation now if you or someone you love has been diagnosed with mesothelioma. The evaluation will cost you nothing. Our lawyers will travel to visit you at your convenience or conference call with you over the phone. We understand how difficult a time this is for you and will assist in any way that we can. You can also call us toll-free at 1-800-336-0086 at any time.