---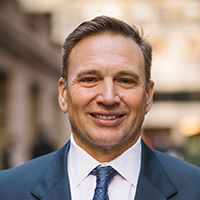 In 1995, Attorney Early graduated from Princeton University where he played Varsity Ice Hockey for four years and received the Vaughn Cup, a team award for dedication to Princeton Hockey. Attorney Early then graduated from University of Connecticut School of Law in 1999 where he was an associate editor of the Connecticut Journal of International Law. Immediately thereafter he joined the law firm of Early, Lucarelli, Sweeney & Meisenkothen. Attorney Early is a licensed attorney in New York, Connecticut, the Southern District of New York, and the Eastern District of New York.
Attorney Early concentrates his work in asbestos bankruptcy matters. He oversees the bankruptcy department, makes bankruptcy court appearances, and addresses other bankruptcy related issues. Attorney Early spends considerable time serving on creditors' committees and trust advisory committees in bankruptcy on behalf of the firm's clients. Some of the cases in which he has worked are: In Re: Metex MFG., et al., Case No. 12-14554 (Bankr. S.D. N.Y.), In Re: Specialty Products Holding Corp., No. 10-11780 (Bankr. D. Del.), In Re: United Gilsonite Laboratories 5:11-bk-02032 (Bankr. M.D. Pa.), In re: Hercules Chemical Company, Inc., Case No. 08-27822 (Bankr. D.N.J.), and In Re: Energy Future Holdings Corp., No. 14-10979 (Bankr. D. Del). Under his guidance, the bankruptcy department has collected hundreds of millions of dollars on behalf of the firm's clients. Attorney Early constantly seeks new and creative ways to help mesothelioma victims receive the compensation they deserve through the bankruptcy process. In some case, clients need not even file a lawsuit or undergo a deposition in order to receive substantial compensation through the bankruptcy process.
A Letter from the Winter Family
"Dear Mr. Early:
I am writing to thank you for the dedication, warmth and compassion you showed my grandparents Milton & Roberta Chaiftez.
When my grandfather was diagnosed with Mesothelioma in 2003, my family had to deal with the shock of a perfectly healthy man leaving our lives prematurely. The hard work you and your firm performed could not dispel the loss of my grandfather but it greatly improved the quality of life my grandmother had for the past 8 ½ years.
My family and I want you to know how thankful and appreciative we are that my grandparents were put in you and your firm's good hands.
Sincerely yours,
Kimberly Winter & The Winter Family"
---
Meet Our Team
---
Request a Free Case Evaluation
Request a free case evaluation now if you or someone you love has been diagnosed with mesothelioma. The evaluation will cost you nothing. Our lawyers will travel to visit you at your convenience or conference call with you over the phone. We understand how difficult a time this is for you and will assist in any way that we can. You can also call us toll-free at 1-800-336-0086 at any time.