---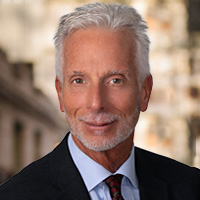 Attorney Meneo is the Managing Partner of the Early, Lucarelli, Sweeney & Meisenkothen's Pharmaceuticals Litigation Group. He directly manages the attorneys and paralegals who work within both the Fen-Phen and PPA Practice Groups. Attorney Meneo is directly involved in the representation of the Firm's Fen-Phen clients. He oversees the preparation, submission and prosecution of client claims under the National Diet Drug Settlement. He also directly works on all aspects of the Firm's PPA litigation, brought on behalf of its clients.
With a diverse experience in many areas of law, Attorney Meneo brings a unique blend of knowledge, insight, perspective and organizational skills to Early, Lucarelli, Sweeney & Meisenkothen. His over 20 years of experience in corporate, transactional and commercial law and litigation support the Firm's efforts against large, domestic and multinational manufacturers whose products have injured our clients. His broad-based legal knowledge compliments the Firm's other areas of practice, particularly its asbestos litigation practice.
---
Meet Our Team
---
Request a Free Case Evaluation
Request a free case evaluation now if you or someone you love has been diagnosed with mesothelioma. The evaluation will cost you nothing. Our lawyers will travel to visit you at your convenience or conference call with you over the phone. We understand how difficult a time this is for you and will assist in any way that we can. You can also call us toll-free at 1-800-336-0086 at any time.