What Causes Mesothelioma?
---
The primary risk for developing mesothelioma is through exposure to asbestos.
Asbestos is a naturally occurring mineral that is known for its strength, durability and capacity to resist fire and heat. It is located in the mines of various regions in the world. Asbestos was widely used in a variety of commercial and industrial applications and products for much of the 20th century because it was inexpensive to obtain and excellent for heat and fireproofing. As the link between asbestos and mesothelioma became more apparent, the use of this material has decreased. However, unfortunately up to 8 million Americans may already have been exposed to asbestos.
How Asbestos Causes Mesothelioma
When asbestos fibers are inhaled, they become embedded in mucus membranes inside the air passages, similar to how a small sliver becomes embedded in the skin. The long, thin, fibers are sharp, and cannot be cleared when they penetrate into the pleural lining of the lung and chest wall. These fibers will eventually cause mesothelioma.
Asbestos fibers can also damage cells of the lung causing asbestosis or lung cancer. The risk of lung cancer among people exposed to asbestos is increased by 7 times, compared with the general population. Indeed, asbestosis, mesothelioma, and lung cancer are the three most frequent causes of death and disease among people with heavy asbestos exposure. Peritoneal mesothelioma, which forms in the abdomen, may result from coughing up and swallowing inhaled asbestos fibers. Cancers of the larynx, pancreas, esophagus, colon, and kidney have also been linked to asbestos exposure, but the increased risk is not as great as with lung cancer.
The risk of developing mesothelioma directly relates to both how often the person is exposed to asbestos and how long these exposures last. People exposed at an early age, for a long period of time, and at higher levels of fiber density are most likely to develop cancer.
Although the risk of developing mesothelioma increases with the amount of asbestos exposure, it is clear that genetic factors also play a role in determining who develops the disease. This explains why not all persons exposed to high levels of asbestos particles develop mesothelioma.
Types of Asbestos
While there are six types of asbestos, only three were most commonly used in construction and the manufacture of products. They are chrysotile, amosite and crocidolite. Actinolite, anthophyllite and tremolite are the other three types of asbestos that exist.
Chrysotile - Chrysotile was most commonly used in the manufacture of products. It is also known as white asbestos. Insulating and fireproofing were the primary applications where chrysotile was used. A highly versatile material, chrysotile could be woven into cloth to make fire-proof theater curtains and protective clothing. It was also commonly found in cements and automotive products including brake shoes, brake pads and clutches.
Amosite - Amosite asbestos is also known as brown asbestos. Next to chrysotile asbestos, it was the most commonly used type of asbestos that workers were exposed to. Amosite was typically used as insulation in the construction of buildings and factories as well as in acoustical applications and situations that required anti-condensation materials.
Crocidolite - Crocidolite, known as blue asbestos, represents less than 10% of asbestos use in the United States. This is primarily because crocidolite is more brittle than chrysotile and amosite and therefore has a tendency to break more easily. It was most commonly used in the manufacture of yarns and rope lagging and to reinforce plastic materials.
Risks of Asbestos Exposure
Asbestos is a highly hazardous substance. When it is cut or damaged in any way, the tiny, microscopic fibers that characterize this mineral become airborne. Those working in the vicinity of these airborne fibers are then at risk to inhale them. Navy personnel working in poorly ventilated and close quarters on ships were highly susceptible to breathing in airborne fibers. Because the fibers are so tiny in nature, once they enter the lungs or get ingested it is difficult for the body to expel them. If they are not expelled, they lodge in the thin lining that surrounds the major organs of the lungs, heart and/or abdomen, which in turn can result in the development of mesothelioma or other asbestos-related diseases.
History of Asbestos Use
Asbestos has long been used in the manufacture of building materials and textiles. As the industrialized nation continued to develop throughout the 20th century asbestos use widened dramatically. This extremely durable fire-proofing material was broadly used in many commercial and industrial applications. These included pipe and boiler insulation, oil tank lining and the construction of factories and buildings including homes, schools and churches. It was also used to manufacture a large number of asbestos products such as automotive and railroad braking products, floor tiles, wallboard, cement, roof shingles, house siding and more. Perhaps the most notable and dangerous use of asbestos was in shipbuilding and in the construction of shipyards. Virtually every Navy ship built prior to 1980 contained large amounts of asbestos that was especially prevalent in the engine and boiler rooms where fire-proofing is required. As a result, many of our nation's veterans were placed at extreme risk of asbestos exposure while serving their country and a great number of them have developed mesothelioma.
Occupations at Risk
The following occupations and lifestyles have a history of high levels of asbestos exposure. If your past or present lifestyle fits one or more of these classifications, you may wish to be examined by your physician for an asbestos-related condition.
Aeronautical Engineer
Asbestos Plant Workers
Auto Mechanics
Blacksmiths
Boilermakers
Brick Masons and Stone Masons
Bulldozer Operators
Cabinetmakers
Carpenters
Car Shop Workers
Checkers, Examiners & Inspectors, Manufact.
Chemical Technicians
Civil Engineer
Clothing Ironers and Pressers
Crane, Derrick and Hoist Men
Draftsmen
Drill Press Operatives
Drywall Tapers
Electric Power Linemen & Cable Men
Electrical and Electronic Engineers
Electricians
Engineers
Excavating Machine Operators
Filers, Polishers, Sanders, Buffers
Foremen
Forge Men and Hammer Men
Freight and Material handlers
Furnace Men, Smelter-Men & Pourers
Garage Workers and Gas Station Attendants
Grinding Machine Operatives
Hairdressers and Cosmetologists
Heavy Equipment Mechanics
Household Appliances Installers and Mechanics
Household Residents of Exposed Workers
Industrial Engineer
Industrial Plant Workers
Insulators
Iron Workers
Job and Die Setters
Laborers
Locomotive Engineers
Longshoremen and Stevedores
Loom Fixers
Machine Operatives, Misc. Specified
Machinists
Machinist Mates
Maintenance Workers
Managers and Superintendents; Building
Mechanical Engineer
Mechanics and Repairmen; Aircraft
Merchant Marines
Metal Lathers
Millwrights
Mixing Operatives
Molders
Officers, Pilots and Pursers; Ship
Oil Refinery Workers
Operating Engineers
Painters, Construction and Maintenance
Painters and Sculptors
Personnel and Labor Relations Workers
Pipefitters
Plasterers
Plumbers
Power Plant Workers
Railroad Workers
Residents of towns with former Asbestos Manufacturing Plants
Road Machine Operators
Rollers and Finishers
Roofers and Slaters
Sailors and Deckhands
Sales Engineer
Sawyers
Sheetmetal Workers
Shipyard Workers
Stationary Engineers
Steamfitters
Structural Metal Craftsmen
Teachers: Elementary, College and University
Technicians
Telephone Installers and Repairmen
Textile Operatives
Tile Setters
Tinsmiths
Tool and Die Makers
U.S. Navy Veterans
Weavers
Welders and Flame-cutters
Winding Operatives
Asbestos Products
Asbestos was not widely used in the manufacture of products until the 1940's. It is currently estimated, however, that around 3,000 products were made with this dangerous insulating material prior to 1980. The types of asbestos containing products range from home and commercial building materials like floor and ceiling tiles to automotive products such as brake pads and linings and industrial products including sealants, cement, insulation and more. The following products that may contain or have contained asbestos in the past include:
Adhesives, Cements, Sealers
Adhesives
Bonding Cement
Caulking
Cement
Duct Adhesive
Finishing Cement
Furnace Cement
Insulating Cement
Joint Cement
Masonic Cement
Mastics
Mortar
Plastic Cement
Sealer
Asbestos Paper, Rollboard, Millboard
Asbestos Paper
Corrugated Paper
Flexboard
Millboard
Permaboard
Rollboard
Vinyl Wallpaper
Automotive Materials, Friction
Brake Linings
Brake Pads
Brakes
Clutch Linings
Disc Brakes
Drum Brakes
Elevator Brake Shoes
Transmission Plates
Cement Pipes, Cement Boards, Sheets, Plastics
Asbestos Board
Asbestos Sheets
Cement Pipes
Clay, Compounds, Paints, Plasters
Acoustical Plaster
Asphalt
Filler
Finish
Joint Compound
Paint
Patching
Plaster
Putty
Spackling Compounds
Electrical, Mechanical Products
Boilers
Cables and Wires
Electric Boards
Furnaces
Generators
Heating Ducts
Pumps
Turbines
Valve Rings
Valves
Weatherproof Jackets
Wiring Insulation
Flooring, Tiles
Ceiling Tiles
Floor Tile
Flooring
Tiles
Vinyl Floors
Wall Tile
Gaskets, Packing, Packing Materials
Braided Packing
Gasketing Material
Gaskets
Packing Material
Rope Packing
Sheet Packing
Home Use Products
Agricultural Filler
Attic Insulation
Cigarette Filters
Crock Pots
Fertilizer
Fume Hoods
Iron Rests
Ironing Board Covers
Laboratory Hoods
Potting Mixtures
Stove Mats
Panels, Wallboard, Wallcoverings
Acoustical Panels
Panels
Marine Panel
Pipe Covering and Block
Block Insulation
Calcium Silicate
Duct Insulation
Insulation
Magnesia
Pipe Insulation
Preformed Pipe Wrap
Sponge Block
Tank Jacket
Protective Clothing
Aprons
Asbestos Helmet
Dust Masks
Glassblowers Mits
Gloves
Laboratory Gloves
Mitts & Mittens
Respirators
Sleeves
Textile Garments
Protective Coatings, Fireproofing
Asbestos Curtains
Asbestos Spray
Boiler Coating
Fire Blankets
Fire Dampers
Fire Doors
Fireproofing Cement
Fireproofing Materials
Insulation Jacketing
Roof Coating
Textured Coatings
Weathercoating
Raw Asbestos
Asbestos Fiber
Fake Snow
Raw Asbestos
Silicate Calsilite
Talc Powder
Transite
Vermiculite
Refractory Products
Castables
Firebrick
Marinite
Refractory Cement
Refractory Products
Roofing, Shingles, Siding
Cement Siding
Flashing
Roof Coating
Roofing
Roofing Felt
Shingles
Siding
Stucco
Tar Paper
Rope, Wick, Cord, Tape, Cork
Asbestos Cord
Asbestos Rope
Cork Covering
Textiles, Felts, Cloth
Asbestos Blanket
Asbestos Canvas
Asbestos Cloth
Asbestos Felt
Asbestos Lap
Asbestos Wool
Asbestos Yarn
Lagging
Roving
Textiles
Questions? Let's Talk.
We are happy to answer any questions you may have. We are here to help you!
Jennifer Lucarelli
Partner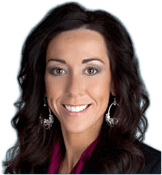 Asbestos Job Sites
Shipyards, power plants, schools and steel mills represent just a small cross section of jobsites where the risk of asbestos exposure was extremely high. In this section we provide a comprehensive list of jobsites across a variety of industries where workers were placed at risk for being exposed to asbestos and developing mesothelioma.
You may have been exposed to asbestos at any number of locations. Asbestos can be found in and was used at the following broad categories of jobsites:
Air Force Bases
Air Craft Carriers
Aluminum Plants
Banks
Churches and Synagogues
Construction Sites
Destroyers
Dry Cleaners
Factories
Fire Departments
Garages
Government Buildings
Hospitals
Hotels
Manufacturing Plants
Merchant Marine Ships
Mills
Naval Bases
Navy Ships
Power Plants
Railroad Stations
Refineries
Residential Homes
Schools and Colleges
Shipyards
Stadiums
Steel Mills
Stores
Town Halls
Asbestos Job Sites by State
A large number of jobsites across the United States were known to contain asbestos. Today, many individuals who worked in these locations have developed mesothelioma as a direct result of asbestos exposure while on the job. Click on a state below to view a listing of these jobsites by city.
---
Request a Free Case Evaluation
Request a Free Evaluation now if you or someone you love has been diagnosed with mesothelioma. The evaluation will cost you nothing. Our lawyers will travel to visit you at your convenience or conference call with you over the phone. We understand how difficult a time this is for you and will assist in any way that we can. You can also call us toll-free at 1-800-336-0086 at any time.