---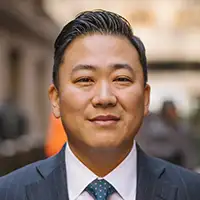 Attorney Park earned his undergraduate degree from Trinity College in 2003. He subsequently studied law at Rutgers University School of Law, where, in 2009, he received his Juris Doctorate. Attorney Park is admitted to practice in Connecticut, New York and New Jersey and also holds privileges to represent clients in U.S. District Court - specifically in the federal venue's New Jersey and Southern and Eastern New York jurisdictions. He is currently working in the areas of Toxic Torts, Products Liability, and Personal Injury Law at the law firm of Early, Lucarelli, Sweeney and Meisenkothen.
---
Meet Our Team
---
Request a Free Case Evaluation
Request a Free Evaluation now if you or someone you love has been diagnosed with mesothelioma. The evaluation will cost you nothing. Our lawyers will travel to visit you at your convenience or conference call with you over the phone. We understand how difficult a time this is for you and will assist in any way that we can. You can also call us toll-free at 1-800-336-0086 at any time.