North Carolina Mesothelioma Lawyers
---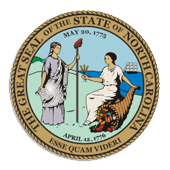 Early, Lucarelli, Sweeney & Meisenkothen is a mesothelioma law firm, recognized nationally for its management of asbestos-related lawsuits, that has managed cases in North Carolina. Our firm has represented clients who have been affected by mesothelioma in more than 30 cities and towns throughout North Carolina, from Asheville to Charlotte to Raleigh.
The members of our legal team are leaders in their field on asbestos liability issues, legislation, and litigation. We have helped people affected by mesothelioma in the Tar Heel State receive compensation to cover the costs of treatment and retrieve lost income. With many years of experience, our lawyers and paralegals have developed an in-depth knowledge of asbestos companies operating in North Carolina, and we have observed how their business practices have caused terminal illnesses like mesothelioma in employees.
Filing Mesothelioma Lawsuits in North Carolina
Often, mesothelioma victims or their survivors can file an asbestos claim in any state where they have served in the military, worked, or lived. Even those not currently stationed, living, or working in North Carolina may be able to file a mesothelioma complaint if the related asbestos exposure took place in that state.
Our experienced attorneys can work with you to determine which location is most appropriate to take action. We can also offer guidance about how different courts will be likely to rule based on the specifics of your case.
North Carolina Asbestos Laws
North Carolina has passed a number of laws that regulate the manufacture, use, and distribution of asbestos products. Many of the laws focus on improving air quality, asbestos abatement, and litigation in state courts.
Asbestos Litigation in North Carolina
North Carolina is a state that is relatively active with asbestos lawsuits. Due to the naturally occurring asbestos in the state, a number of companies have mined the friable mineral or otherwise used it in their day-to-day operations. Furthermore, North Carolina is home to several military bases, including a naval station, where asbestos has been used in various materials in buildings, ships, and vehicles.
One of the most notable asbestos cases in recent history was heard in the U.S. District Court for the Western District of North Carolina. In re: Garlock Sealing Technologies, LLC – known generally as the Garlock case – was a mass tort action brought on behalf of at least 4,000 victims of asbestos exposure who had developed mesothelioma, as well as potential future victims. Many of the plaintiffs were Navy veterans seeking compensation from Garlock, which went bankrupt due to its use of asbestos and the subsequent personal injury and wrongful death lawsuits that came about as a result.
The Garlock case is infamous because of the decision by Judge George Hodges to drastically cut the amount of funds available for compensation from $1.25 billion to a mere $125 million – a reduction of 90%. Although this case took place in North Carolina, since it was heard in a U.S. District Court, it could have implications elsewhere throughout the country.
Asbestos Safety Guidelines in North Carolina
The safe handling of asbestos in North Carolina is handled by the state's Department of Health and Human Services, which oversees programs related to dangerous substances, including the Environmental Protection Agency's (EPA's) National Emissions Standards for Hazardous Air Pollutants (NESHAP) regulations and the Asbestos Hazard Emergency Response Act (AHERA). Asbestos is specifically addressed in the North Carolina General Statute Section 130A-444 through 452, which provides the requirements of the state's Asbestos Hazard Management Program. Additional state rules around air quality regulate the use of asbestos.
In addition to these statewide regulations for asbestos, three North Carolina counties have their own asbestos ordinances: Buncombe County, Forsyth County, and Mecklenburg County. Companies and individuals who renovate or demolish a building or other structure in these counties will need to contact local air quality and environmental offices to make sure they are in compliance.
ELSM Mesothelioma Clients in North Carolina
The lawyers of Early, Lucarelli, Sweeney & Meisenkothen have represented clients with mesothelioma all over the state of North Carolina. Our clients live in the towns and cities of North Carolina listed below:
Top North Carolina Cities and Towns Where ELSM Clients Live
---
Advance

, NC

1

Alexander

, NC

1

Apex

, NC

2

Asheville

, NC

2

Atlantic

, NC

1

Aulander

, NC

1

Bakersville

, NC

1

Benson

, NC

1

Boomer

, NC

1

Brevard

, NC

1

Burnsville

, NC

1

Carolina Beach

, NC

1

Cary

, NC

3

Chadbourn

, NC

1

Charlotte

, NC

9

Clemmons

, NC

2

Clinton

, NC

1

Concord

, NC

1

Connellys Springs

, NC

1

Conover

, NC

1

Cornelius

, NC

3

Denver

, NC

1

Erwin

, NC

1

Etowah

, NC

1

Flat Rock

, NC

1

Franklin

, NC

1

Franklinton

, NC

1

Franklinville

, NC

1

Goldsboro

, NC

1

Grover

, NC

1

Hampstead

, NC

1

Henderson

, NC

1

Hickory

, NC

3

High Point

, NC

3

Hillsborough

, NC

1

Holly Springs

, NC

1

Hope Mills

, NC

1

Hudson

, NC

1

Indian Trail

, NC

2

Jacksonville

, NC

1

Kerensville

, NC

1

Kill Devil Hills

, NC

1

Lexington

, NC

1

Louisburg

, NC

2

Marion

, NC

3

Marshville

, NC

1

Matthews

, NC

2

McLeansville

, NC

1

Monroe

, NC

1

Mooresville

, NC

1

Mt. Airy

, NC

1

Nags Head

, NC

1

Nebo

, NC

1

Newport

, NC

1

Newton

, NC

1

North Wilkesboro

, NC

1

Oakridge

, NC

1

Oriental

, NC

2

Pink Hill

, NC

1

Raleigh

, NC

4

Richfield

, NC

1

Riegelwood

, NC

1

Roanoke Rapids

, NC

1

Selma

, NC

1

Smithfield

, NC

1

Sneads Ferry

, NC

1

Southern Pines

, NC

1

Stanley

, NC

1

Tryon

, NC

1

Wake Forest

, NC

2

Weddington

, NC

1

West End

, NC

1

Whiteville

, NC

1
---
Total number of North Carolina towns and cities represented by ELSM: 102
Settlements for Mesothelioma Clients Living in North Carolina
The following table represents some of the types of North Carolina mesothelioma clients our law firm has been priveleged to help to receive financial compensation due to their exposure to asbestos.
| State | Disease | Occupation / Exposure | Age | ~ Monies to Date |
| --- | --- | --- | --- | --- |
| NC | Mesothelioma | Army / Bystander | 66 | ~$11,500,000 |
| NC | Mesothelioma | Household / Plantworker | 74 | ~$6,350,000 |
| NC | Mesothelioma | Navy / Utility Worker | 78 | ~$5,900,000 |
| NC | Mesothelioma | Lumber Yard Manager | 42 | ~$5,100,000 |
| NC | Mesothelioma | Navy / Plantworker | 58 | ~$4,400,000 |
| NC | Mesothelioma | Firefighter / Electrician | 81 | ~$3,800,000 |
| NC | Mesothelioma | Maintenance | 81 | ~$3,600,000 |
| NC | Mesothelioma | Navy / Shipyard | 66 | ~$3,100,000 |
| NC | Mesothelioma | Construction | 59 | ~$2,300,000 |
| NC | Mesothelioma | Shipyard / Welder | 64 | ~$1,700,000 |
Please note that individual cases vary based upon a number of factors, and prior results do not guarantee a similar outcome. If you have any questions about your legal rights, please contact us immediately.
Questions? Let's Talk.
We are happy to answer any questions you may have. We are here to help you!
Jennifer Lucarelli
Partner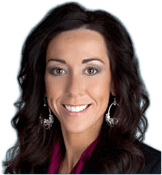 Jobsites in North Carolina with Documented Mesothelioma Cases
One of the highest-risk places for asbestos exposure is on the job. Many different jobsites within North Carolina have exposed employees to asbestos, putting them at risk of developing deadly diseases such as mesothelioma.
Our legal practice has represented clients employed at some of the largest sites in North Carolina where asbestos exposure took place:
Humble Oil & Refinery - Asheville
North Carolina Shipbuilding Company - Wilmington
R.J. Reynolds Tobacco - Winston-Salem
Raleigh Electric Company - Raleigh
Sutton Steam Plant - Wilmington
Wake Forest College - Winston-Salem
These are certainly not the only North Carolina locations where workers have experienced asbestos exposure. Regardless of where you or your loved one has lived, worked, or served in the military in North Carolina, we can help you receive compensation for asbestos exposure.
North Carolina Statute of Limitations for Mesothelioma
In North Carolina, the statute of limitations for mesothelioma and asbestos claims is 3 years from the date of diagnosis. For wrongful death claims, victims' families have 2 years from the time their loved one passes away to file a claim, according to the statute.
Because there is only a short time to gather evidence and file a claim, mesothelioma victims in North Carolina and their families must act quickly to find a lawyer who is experienced with asbestos-related claims. Failing to act before the statute of limitations runs out could result in a loss of rights to compensation for you or your family.
Talk with a North Carolina Mesothelioma Lawyer Today
Request a Free Evaluation if you or someone you love has been diagnosed with mesothelioma due to exposure to asbesots while living and/or working in North Carolina. Our experienced attorneys will travel to you at your convenience and at no cost to you. We understand how difficult a time this is for you and will assist in any way that we can. You can also call us toll-free at 1-800-336-0086.
---
Where We Work
---
Request a Free Case Evaluation
Request a Free Evaluation now if you or someone you love has been diagnosed with mesothelioma. The evaluation will cost you nothing. Our lawyers will travel to visit you at your convenience or conference call with you over the phone. We understand how difficult a time this is for you and will assist in any way that we can. You can also call us toll-free at 1-800-336-0086 at any time.