Mesothelioma & Asbestos Law Firm In Pennsylvania
---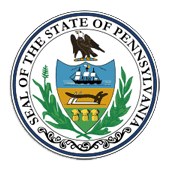 Early, Lucarelli, Sweeney and Meisenkothen is a nationally recognized asbestos law firm currently accepting mesothelioma lawsuits in Pennsylvania. We have helped mesothelioma victims and their families throughout the Keystone State, from Philadelphia to Lancaster to Pittsburgh.
With experience spanning more than four decades, our mesothelioma lawyers are leaders in asbestos liability, legislation and litigation. Our attorneys have an in-depth understanding of the business practices of Pennsylvania asbestos companies that allows us to recover the compensation you deserve.
Filing Mesothelioma Lawsuits in Pennsylvania
In most instances, mesothelioma victims or their survivors can file a claim in any state where they have been employed, resided or served in the military. Even those who are not currently working, living or providing military service in Pennsylvania may still be able to file an asbestos lawsuit in Pennsylvania.
The legal process can be challenging, but our experienced team of asbestos lawyers has been making the process easy for our clients for over 40 years. We will work with you to figure out which jurisdiction is best suited for your legal action. We also advise you about the possible ways that courts will rule given the specifics of your case, and whether a settlement is possible. Our goal is to make the process as fast and easy as possible so that you can focus on what matters most.
Mesothelioma Compensation in Pennsylvania
If you've been diagnosed with mesothelioma, you may be eligible to sue those responsible for your injury. By working with an asbestos lawyer and taking legal action, you could secure compensation for your medical bills, travel expenses and lost income, as well as pain and suffering.
Family members can file wrongful death claims to get similar compensation, including loss of companionship and funeral expenses. An experienced asbestos law firm can help you determine what you're owed and take the appropriate next steps.
Meet Our Mesothelioma Lawyers
Our asbestos lawyers take pride in representing mesothelioma patients in Pennsylvania and across the country. Our team is passionate about proving the negligence of asbestos companies and securing financial compensation for victims.
Pennsylvania Statute of Limitations for Mesothelioma
In Pennsylvania, the statute of limitations for mesothelioma personal injury claims is 2 years from the date of diagnosis. For wrongful death claims, victims' families have 2 years from the time their loved one passes away to file a claim.
If you wait too long to file your claim, you may miss this limited window of time and lose your right to compensation. Victims in Pennsylvania and their families are encouraged to consult a mesothelioma lawyer who is experienced with asbestos-related claims as soon as possible.
Settlements for Mesothelioma Clients Living in Pennsylvania
Pennsylvania has one of the highest rates of mesothelioma diagnoses in the country, especially around its large cities. Asbestos lawyers from Philadelphia to Pittsburgh have also won large settlements in the state.
The following table shows examples of the financial compensation we've negotiated for our Pennsylvania mesothelioma clients.
| State | Disease | Occupation / Exposure | Age | ~ Monies to Date |
| --- | --- | --- | --- | --- |
| PA | Mesothelioma | Shipyard / Laborer | 69 | ~$6,200,000 |
| PA | Mesothelioma | Carpenter / Marine Corps | 70 | ~$4,300,000 |
| PA | Mesothelioma | Plumber | 79 | ~$3,700,000 |
| PA | Mesothelioma | Construction / Sales | 55 | ~$3,600,000 |
| PA | Mesothelioma | Navy / Electrician | 74 | ~$3,400,000 |
| PA | Mesothelioma | Laborer | 69 | ~$3,100,000 |
| PA | Mesothelioma | Army / Shipyard | 83 | ~$2,900,000 |
| PA | Mesothelioma | Plantworker / Household | 60 | ~$2,900,000 |
| PA | Mesothelioma | Laborer | 48 | ~$2,800,000 |
| PA | Mesothelioma | Engineer | 57 | ~$2,800,000 |
| PA | Mesothelioma | Railroad / Civilian Employee | 78 | ~$2,600,000 |
| PA | Mesothelioma | Mechanic | 76 | ~$2,600,000 |
| PA | Mesothelioma | Plantworker | 67 | ~$2,500,000 |
| PA | Mesothelioma | Marines / Shipyard | 76 | ~$2,500,000 |
Please note that individual cases vary based upon a number of factors, and prior results do not guarantee a similar outcome. If you have any questions about your legal rights, please contact our asbestos law firm.
Jobsites in Pennsylvania with Documented Mesothelioma Cases
Many Pennsylvania companies produced iron, coal and steel in record numbers — and in the process exposed employees to asbestos. From Pittsburgh to Philidelphia, there's a large need for mesothelioma lawyers to support those affected.
Our asbestos law firm has represented clients employed at some of the largest sites in Pennsylvania where asbestos exposure took place:
A.P. Green Refractory Company - Philadelphia
AK Steel - Butler
Alcoa Research Labs - Pittsburgh
Allied Chemical - Philadelphia
ARMCO. Inc. - Pittsburgh
Armstrong Cork Company - Lancaster
Bethlehem Steel Company - Bethlehem
Carnegie Natural Gas Company - Pittsburgh
Hammermill Paper Company - Erie
Homestead Works Us Steel - Homestead
Jones and Loughlin Steel Corporation - Aliquippa
Ltv Steel - Aliquippa, Pittsburgh
Pennsylvania Railroad Company - Philadelphia, Pittsburgh
Philadelphia Electric Company - Philadelphia
Philadelphia Naval Shipyard (Navy Yard) - Philadelphia
Quaker State Metals Company - Lancaster
Reading Iron Works - Reading
Scott Paper Company - Chester, Philadelphia
Sharon Steel Company - Sharon
Standard Oil Company - Philadelphia
Sun Oil - Chester
Sun Oil Plant - Marcus Hook
Sun Shipbuilding and Drydock Company - Philadelphia
United States Steel Corporation - Clairton, Duquesne
Westinghouse Electric Corp - Pittsburgh
These are certainly not the only Pennsylvania locations where workers have experienced asbestos exposure. Regardless of where you or your loved one has lived, worked, or served in the military in Pennsylvania, we can help you receive compensation for asbestos exposure.
ELSM Clients Living in Pennsylvania
Whether you're looking for an asbestos attorney in Allentown or Erie — Early, Lucarelli, Sweeney and Meisenkothen can help you. We've represented mesothelioma clients all over the state of Pennsylvania, including:
Top Pennsylvania Cities and Towns Where ELSM Clients Live
---
Adrian

, PA

1

Allentown

, PA

2

Allison Park

, PA

1

Aston

, PA

1

Austin

, PA

1

Barnesville

, PA

1

Barto

, PA

2

Bath

, PA

1

Beaver

, PA

1

Beaver Falls

, PA

2

Bellefonte

, PA

2

Benton

, PA

1

Berwick

, PA

1

Bethel Park

, PA

2

Bethlehem

, PA

1

Boiling Springs

, PA

1

Bradford

, PA

1

Brookhaven

, PA

1

Bulger

, PA

1

Butler

, PA

1

Clifton Township

, PA

1

Coal Center

, PA

1

Collegeville

, PA

1

Conneaut Lake

, PA

1

Corry

, PA

1

Crescent

, PA

1

Croydon

, PA

1

Dallas

, PA

1

Dalton

, PA

1

Dover

, PA

1

Doylestown

, PA

1

Drums

, PA

1

Eagleville

, PA

1

East Stroudsburg

, PA

2

Edinboro

, PA

1

Elverson

, PA

1

Enola

, PA

1

Erie

, PA

1

Exeter

, PA

1

Export

, PA

1

Fairless Hills

, PA

1

Fogelsville

, PA

1

Franklin

, PA

1

Gardners

, PA

1

Gettysburg

, PA

1

Gladwyne

, PA

1

Glen Mills

, PA

2

Glenshaw

, PA

1

Greensburg

, PA

2

Hanover

, PA

3

Harding

, PA

1

Harleysville

, PA

1

Harrisburg

, PA

1

Hazleton

, PA

3

Hollsopple

, PA

1

Homer City

, PA

1

Hopwood

, PA

1

Horsham

, PA

1

Houston

, PA

1

Hummelstown

, PA

1

Indiana

, PA

1

Jersey Shore

, PA

1

Johnstown

, PA

3

Karns City

, PA

1

Kennett Square

, PA

1

Lafayette Hill

, PA

2

Lancaster

, PA

1

Langhorne

, PA

1

Latrobe

, PA

1

Lattimer

, PA

1

Lebanon

, PA

2

Lehighton

, PA

1

Lititz

, PA

1

Mainesburg

, PA

1

Manheim

, PA

2

Matamoras

, PA

1

McConnellsburg

, PA

1

McDonald

, PA

1

McKean

, PA

1

McMurray

, PA

1

Mercer

, PA

1

Milford

, PA

1

Mill Hall

, PA

1

Milton

, PA

1

Morrisville

, PA

1

Moscow

, PA

1

Mount Joy

, PA

1

Mountain Top

, PA

1

Nanty Glo

, PA

1

Narvon

, PA

1

Nescopeck

, PA

1

New Brighton

, PA

1

New Cumberland

, PA

1

New Paris

, PA

1

Nicholson

, PA

1

Norristown

, PA

1

Northampton

, PA

1

Old Forge

, PA

1

Orrtanna

, PA

1

Philadelphia

, PA

1

Phoenixville

, PA

2

Pittsburgh

, PA

11

Pittston

, PA

1

Plains

, PA

1

Plymouth

, PA

1

Port Carbon

, PA

1

Pottstown

, PA

1

Pottsville

, PA

1

Quakertown

, PA

2

Quarryville

, PA

1

Ralston

, PA

1

Ridley Park

, PA

1

Royersford

, PA

1

Sayre

, PA

1

Schnecksville

, PA

1

Scranton

, PA

1

Seven Valleys

, PA

1

Shamokin

, PA

1

Snow Shoe

, PA

1

South Gibson

, PA

1

Spring City

, PA

1

Spring Grove

, PA

1

Stillwater

, PA

1

Stroudsburg

, PA

1

Sugarloaf

, PA

1

Tionesta

, PA

1

Union City

, PA

1

Wapwallopen

, PA

2

Warren

, PA

1

Washington

, PA

1

Wellsboro

, PA

1

West Chester

, PA

4

West Grove

, PA

1

West Springfield

, PA

1

Whitehall

, PA

1

Windber

, PA

1

Wyomissing

, PA

1

York

, PA

3
---
Total number of Pennsylvania towns and cities represented by ELSM: 138
Pennsylvania Asbestos Laws
Pennsylvania has passed a number of laws that regulate the manufacture, use and distribution of asbestos products. Many of these laws focus on improving air quality, asbestos abatement and litigation in state courts.
Asbestos Litigation in Pennsylvania
Historically, Pennsylvania has had a high number of asbestos cases go through its court system. One estimate suggested that during the final decade of the 20th century, approximately half of all asbestos cases in the United States were filed in Pennsylvania.
This is due in part to the large number of steel mills, mines, refineries, power plants and shipyards located in the state – which has led to a high need for mesothelioma lawyers in some areas of Pennsylvania, such as Delaware County. The state's old public school buildings have also contributed to mesothelioma cases, with Scranton and Harrisburg, PA recently in the news for asbestos-related problems.
Because of the large number of asbestos cases handled by Pennsylvania courts, the state set up the first designated courthouse to handle complex cases filed by multiple parties. The Complex Litigation Center within the Court of Common Pleas historically has handled cases filed from outside of Pennsylvania. According to a notice from the court, between 2001 and 2008, about one-third of the court's asbestos cases came from out of state.
As a result of this situation, the court issued a new set of rules with respect to asbestos lawsuits and other cases that, among other things, deferred punitive damage claims. Furthermore, the court provided a series of criteria related to grouping mesothelioma cases together, in an attempt to meet American Bar Association standards for resolving cases within a given timeframe.
Litigation in Pennsylvania continues to evolve, and it's important to work with an asbestos lawyer who is up to date with the latest developments.
Asbestos Safety Guidelines in Pennsylvania
As with other states, Pennsylvania has implemented the Environmental Protection Agency's (EPA's) National Emissions Standards for Hazardous Air Pollutants (NESHAP) standards, giving authority to the Pennsylvania Department of Environmental Protection (DEP) to oversee those standards.
Two Pennsylvania counties have implemented their own standards related to asbestos – Philadelphia County and Allegheny County. Contractors in those counties who renovate or demolish a building or other structure must comply with these additional regulations.
The Pennsylvania Department of Labor & Industry oversees the occupational use of asbestos. In particular, the Asbestos Occupations Abatement Accreditation and Certification Act, passed in 1990, includes various work-related rules and regulations with regard to asbestos. This includes training and certification standards for inspectors, licensing of asbestos abatement professionals, and notification requirements for contractors who work with asbestos when renovating or demolishing buildings and structures. Various sections of Chapter 299 of the Pennsylvania Code provide for the storage, containment and transportation of asbestos within the state.
Frequently Asked Questions
Can I sue for mesothelioma in Pennsylvania?
Yes. You can sue for mesothelioma that's a result of negligent asbestos exposure in Pennsylvania. A skilled mesothelioma lawyer can evaluate the details of your case and help guide you through the legal process.
How do I file a mesothelioma claim in Pennsylvania?
To file a claim in Pennsylvania, you'll need to prove that your mesothelioma is the result of the negligence of another party. You'll want to work with an asbestos lawyer to collect evidence of your exposure and take the necessary steps to secure compensation.
What is the statute of limitations for mesothelioma claims in Pennsylvania?
The statute of limitations for both personal injury and wrongful death lawsuits in Pennsylvania is 2 years. This time frame begins either at the date of diagnosis or the date your loved one passed away.
Can family members of mesothelioma victims file a claim in Pennsylvania?
Yes, if you're a family member of someone who passed away due to mesothelioma, you can still get compensation by filing a wrongful death lawsuit. You may also be able to claim compensation from an asbestos trust fund.
---
Where We Work
---
Request a Free Case Evaluation
Request a free case evaluation now if you or someone you love has been diagnosed with mesothelioma. The evaluation will cost you nothing. Our lawyers will travel to visit you at your convenience or conference call with you over the phone. We understand how difficult a time this is for you and will assist in any way that we can. You can also call us toll-free at 1-800-336-0086 at any time.