Pennsylvania Mesothelioma Lawyers
---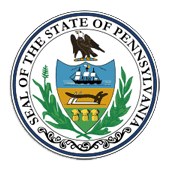 Early, Lucarelli, Sweeney & Meisenkothen is a nationally recognized mesothelioma law firm currently accepting asbestos-related lawsuits in Pennsylvania. Our firm has represented clients affected by mesothelioma in more than 65 cities and towns throughout Pennsylvania, from Philadelphia to Lancaster to Pittsburgh.
Our lawyers are industry leaders on asbestos liability issues, legislation, and litigation. We have helped mesothelioma victims and their families in the Keystone State receive compensation to retrieve lost wages and recover medical expenses. With experience spanning more than two decades, our attorneys have acquired an in-depth understanding of the asbestos companies located in Pennsylvania, and we know how their business practices have caused terminal illnesses like mesothelioma in workers.
Filing Mesothelioma Lawsuits in Pennsylvania
In most instances, mesothelioma victims or their survivors can file a mesothelioma claim in any state where they have been employed, resided, or served in the military. Even those who are not currently working, living, or providing military service in Pennsylvania may be able to file an asbestos lawsuit if the applicable exposure took place in that state.
Our experienced team of lawyers can work with you to figure out which location is best suited for your legal action. We can also provide advice about the possible ways that courts will rule given the specifics of your case, and whether a settlement is possible.
Pennsylvania Asbestos Laws
Pennsylvania has passed a number of laws that regulate the manufacture, use, and distribution of asbestos products. Many of these laws focus on improving air quality, asbestos abatement, and litigation in state courts.
Asbestos Litigation in Pennsylvania
Historically, Pennsylvania has had a high number of asbestos cases go through its court system. One estimate suggested that during the final decade of the 20th century, approximately half of all asbestos cases in the United States were filed in Pennsylvania. This is due in part to the large number of steel mills, mines, refineries, power plants, and shipyards located in the state – which has led to a high incidence of mesothelioma cases in some areas of Pennsylvania, such as Delaware County.
Because of the large number of asbestos cases handled by Pennsylvania courts, the commonwealth set up the first designated courthouse to handle complex mass tort cases filed by multiple parties. The Complex Litigation Center within the Court of Common Pleas historically has handled cases filed from outside of Pennsylvania, and according to a notice from the court, between 2001 and 2008, about one-third of the court's asbestos cases came from out of state. As a result of this situation, the court issued a new set of rules with respect to asbestos lawsuits and other mass tort cases that, among other things, deferred punitive damage claims. Furthermore, the court provided a series of criteria related to grouping mesothelioma cases together, in an attempt to meet American Bar Association standards for resolving cases within a given timeframe.
More recently, in 2015 the Superior Court of Pennsylvania struck down use of the so-called "Any Exposure" theory. Under this theory, plaintiffs had been allowed to argue that exposure to even a single fiber of asbestos could be enough to cause mesothelioma, which would justify a legal claim. Under the Frye standard, scientific claims are admissible in court only if they are "generally accepted" by the relevant scientific community at large. In Betz v. Pneumo Abex LLC, conflicting testimony had been given by a doctor, and after several appeals, the Pennsylvania Supreme Court ultimately ruled that the doctor's testimony did not meet the Frye test, effectively ending use of the "any exposure" theory for future claims. The theory has also been rejected in a number of other states.
Asbestos Safety Guidelines in Pennsylvania
As with other states, Pennsylvania has implemented the Environmental Protection Agency's (EPA's) National Emissions Standards for Hazardous Air Pollutants (NESHAP) standards, giving authority to the Pennsylvania Department of Environmental Protection (DEP) to oversee those standards. In addition, two Pennsylvania counties have implemented their own standards related to asbestos – Philadelphia County and Allegheny County. Contractors in those counties who renovate or demolish a building or other structure must comply with these additional regulations.
The Pennsylvania Department of Labor & Industry oversees the occupational use of asbestos. In particular, the Asbestos Occupations Abatement Accreditation and Certification Act, passed in 1990, includes various work-related rules and regulations with regard to asbestos, including training and certification standards for inspectors, licensing of asbestos abatement professionals, and notification requirements for contractors who work with asbestos when renovating or demolishing buildings and structures.
Various sections of Chapter 299 of the Pennsylvania Code provide for the storage, containment, and transportation of asbestos within the state.
ELSM Mesothelioma Clients in Pennsylvania
The lawyers of Early, Lucarelli, Sweeney & Meisenkothen have represented mesothelioma clients all over the state of Pennsylvania. Our clients live in the towns and cities of Pennsylvania listed below:
Top Pennsylvania Cities and Towns Where ELSM Clients Live
---
Allentown

, PA

2

Allison Park

, PA

2

Barto

, PA

1

Beaver

, PA

1

Beaver Falls

, PA

2

Bellafonte

, PA

1

Bellefonte

, PA

1

Bethel Park

, PA

1

Bethlehem

, PA

1

Boiling Springs

, PA

1

Bradford

, PA

1

Bulger

, PA

1

Butler

, PA

1

Clifton Township

, PA

1

Coal Center

, PA

1

Conneaut Lake

, PA

1

Corry

, PA

1

Cranberry Township

, PA

1

Dalton

, PA

1

Drums

, PA

1

Eagleville

, PA

1

Edinboro

, PA

1

Erie

, PA

1

Fairless Hills

, PA

1

Fogelsville

, PA

1

Franklin

, PA

1

Gettysburg

, PA

1

Gladwyne

, PA

1

Glen Mills

, PA

2

Glenshaw

, PA

1

Greensburg

, PA

2

Hanover

, PA

2

Harding

, PA

1

Harleysville

, PA

1

Harrisburg

, PA

1

Hauston

, PA

1

Havertown

, PA

1

Hazleton

, PA

3

Hollsopple

, PA

1

Homer City

, PA

1

Hopwood

, PA

1

Horsham

, PA

1

Indiana

, PA

1

Johnstown

, PA

3

Kennett Square

, PA

1

Lafayette Hill

, PA

2

Lancaster

, PA

1

Langhorne

, PA

1

Latrobe

, PA

1

Lattimer

, PA

1

Lebanon

, PA

2

Lititz

, PA

1

Mainsburg

, PA

1

Manheim

, PA

1

Matamoras

, PA

1

McDonald

, PA

1

McKean

, PA

1

McMurray

, PA

1

Mercer

, PA

1

Milford

, PA

1

Milton

, PA

1

Nescopeck

, PA

1

New Brighton

, PA

1

New Paris

, PA

1

Nicholson

, PA

1

Norristown

, PA

1

Northampton

, PA

1

Old Forge

, PA

1

Orrtanna

, PA

1

Philadelphia

, PA

1

Phoenixville

, PA

2

Pittsburgh

, PA

8

Plains

, PA

1

Plymouth

, PA

1

Port Carbon

, PA

1

Pottstown

, PA

1

Quakertown

, PA

2

Quarryville

, PA

1

Ralston

, PA

1

S. Abington Twp

, PA

1

Sayre

, PA

1

Schnecksville

, PA

1

Seven Valleys

, PA

1

Shamokin

, PA

1

Snow Shoe

, PA

1

South Gibson

, PA

1

Spring Grove

, PA

1

Sugarloaf

, PA

1

Tionesta

, PA

1

Union City

, PA

1

Wapwallopen

, PA

1

Wapwallowpen

, PA

1

Warren

, PA

1

West Chester

, PA

1

Westchester

, PA

1

Whitehall

, PA

1

Windber

, PA

1

Wyomissing

, PA

1

York

, PA

3
---
Total number of Pennsylvania towns and cities represented by ELSM: 122
Settlements for Mesothelioma Clients Living in Pennsylvania
The following table represents a selection of the types of Pennsylvania mesothelioma clients our law firm has had the opportunity of helping to receive financial compensation.
| State | Disease | Occupation / Exposure | Age | ~ Monies to Date |
| --- | --- | --- | --- | --- |
| PA | Mesothelioma | Plumber | 79 | ~$3,700,000 |
| PA | Mesothelioma | Construction / Sales | 55 | ~$3,400,000 |
| PA | Mesothelioma | Navy / Plantworker | 80 | ~$3,100,000 |
| PA | Mesothelioma | Engineer | 57 | ~$2,800,000 |
| PA | Mesothelioma | Plantworker / Household | 60 | ~$2,800,000 |
| PA | Mesothelioma | Railroad / Civilian Employee | 78 | ~$2,600,000 |
| PA | Mesothelioma | Mechanic | 76 | ~$2,500,000 |
| PA | Mesothelioma | Navy | 75 | ~$2,500,000 |
| PA | Mesothelioma | Plantworker | 67 | ~$2,400,000 |
| PA | Mesothelioma | Shipyard | 54 | ~$2,400,000 |
| PA | Mesothelioma | Construction | 85 | ~$2,300,000 |
| PA | Mesothelioma | Merchant Marine / Laborer | 85 | ~$2,200,000 |
Please note that individual cases vary based upon a number of factors, and prior results do not guarantee a similar outcome. If you have any questions about your legal rights, please contact us immediately.
Questions? Let's Talk.
We are happy to answer any questions you may have. We are here to help you!
Jennifer Lucarelli
Partner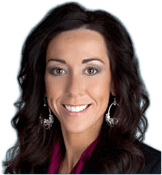 Jobsites in Pennsylvania with Documented Mesothelioma Cases
One of the highest-risk places for asbestos exposure is on the job. Many different jobsites within Pennsylvania have exposed employees to asbestos, putting them at risk of developing deadly diseases such as mesothelioma.
Our legal practice has represented clients employed at some of the largest sites in Pennsylvania where asbestos exposure took place:
A.P. Green Refractory Company - Philadelphia
AK Steel - Butler
Alcoa Research Labs - Pittsburgh
Allied Chemical - Philadelphia
ARMCO. Inc. - Pittsburgh
Armstrong Cork Company - Lancaster
Bethlehem Steel Company - Bethlehem
Carnegie Natural Gas Company - Pittsburgh
Hammermill Paper Company - Erie
Homestead Works Us Steel - Homestead
Jones and Loughlin Steel Corporation - Aliquippa
Ltv Steel - Aliquippa, Pittsburgh
Pennsylvania Railroad Company - Philadelphia, Pittsburgh
Philadelphia Electric Company - Philadelphia
Philadelphia Naval Shipyard (Navy Yard) - Philadelphia
Quaker State Metals Company - Lancaster
Reading Iron Works - Reading
Scott Paper Company - Chester, Philadelphia
Sharon Steel Company - Sharon
Standard Oil Company - Philadelphia
Sun Oil - Chester
Sun Oil Plant - Marcus Hook
Sun Shipbuilding and Drydock Company - Philadelphia
United States Steel Corporation - Clairton, Duquesne
Westinghouse Electric Corp - Pittsburgh
These are certainly not the only Pennsylvania locations where workers have experienced asbestos exposure. Regardless of where you or your loved one has resided, been employed, or served in the military in Pennsylvania, we can help you receive compensation for asbestos exposure.
Pennsylvania Statute of Limitations for Mesothelioma
In Pennsylvania, the statute of limitations for mesothelioma and asbestos claims is 2 years from the date of diagnosis. For wrongful death claims, victims' families have 2 years from the time their loved one passes away to file a claim, according to the statute.
Because there is only a short time to gather evidence and file a claim, mesothelioma victims in Pennsylvania and their families must act quickly to find a lawyer who is experienced with asbestos-related claims. Failing to act before the statute of limitations runs out could result in a loss of rights to compensation for you or your family.
Talk with a Pennsylvania Mesothelioma Lawyer Today
Request a Free Evaluation if you or someone you love has been exposed to asbestos and diagnosed with mesothelioma while living or working in Pennsylvania. Our legal team will travel to visit you at your convenience and at no cost to you. We understand how difficult a time this is for you and will assist in any way that we can. You can also call us toll-free at 1-800-336-0086.
---
Where We Work
---
Request a Free Case Evaluation
Request a Free Evaluation now if you or someone you love has been diagnosed with mesothelioma. The evaluation will cost you nothing. Our lawyers will travel to visit you at your convenience or conference call with you over the phone. We understand how difficult a time this is for you and will assist in any way that we can. You can also call us toll-free at 1-800-336-0086 at any time.