---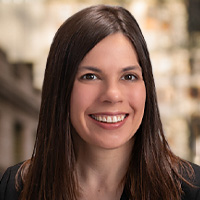 For over 16 years, Annette has worked as a paralegal at ELSM. She has personally helped over 1,000 mesothelioma victims and their families across the country to seek justice and receive compensation for injuries sustained from exposure to asbestos.
Annette has worked with mesothelioma victims from many walks of life, trades, and careers, including many members of construction trade unions, mechanics, and former military service members.
Annette has represented ELSM at conferences focusing on mesothelioma treatment and awareness. She has lobbied in Washington DC on behalf of mesothelioma victims, for additional government funding to support new treatment research.
Prior to her work with asbestos victims, Annette worked for several years in litigation on behalf of individuals who suffered adverse effects from pharmaceutical products.
Annette serves on the executive committee of the Connecticut Bar Association's Paralegal Section.
---
Meet Our Team
---
Request a Free Case Evaluation
Request a free case evaluation now if you or someone you love has been diagnosed with mesothelioma. The evaluation will cost you nothing. Our lawyers will travel to visit you at your convenience or conference call with you over the phone. We understand how difficult a time this is for you and will assist in any way that we can. You can also call us toll-free at 1-800-336-0086 at any time.