---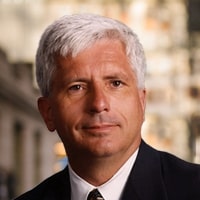 Attorney Sweeney graduated Magna Cum Laude from Providence College in 1974. He then graduated from the University of Connecticut School of Law with honors in 1977. Over the course of his distinguished career, attorney Sweeney has represented hundreds of mesothelioma victims and their families. He believed that only through hard work, preparation, and personal attention could the victim of asbestos poisoning obtain the justice which he or she deserved. Attorney Sweeney worked tirelessly with his clients and their families so that the courts, the juries and the asbestos defendants fully knew and appreciated a client's life story and suffering. Bob will be missed tremendously by his colleagues and clients.
A Letter from Dayle Smith
Dear Mr. Sweeney,
I've been intending to write for some time to thank you and your firm for all of your hard work and expertise in representing my husband, Carl, and myself, in the asbestos litigation.
We were fortunate to have been made aware of your firm and I am appreciative of the guidance and understanding you provided during this most difficult time.
I wouldn't hesitate to recommend you and your firm to anyone who is in need of legal counsel.
Sincerely,
Dayle Smith
---
Meet Our Team
---
Request a Free Case Evaluation
Request a free case evaluation now if you or someone you love has been diagnosed with mesothelioma. The evaluation will cost you nothing. Our lawyers will travel to visit you at your convenience or conference call with you over the phone. We understand how difficult a time this is for you and will assist in any way that we can. You can also call us toll-free at 1-800-336-0086 at any time.